Managed Firewall Protection
Managed firewall protection
Protect your business with all-in-one protection
A protective barrier against attacks
Protect your business-critical information against unauthorized access, and help ensure network security and availability with our managed firewall options.
The Cisco ASA (Adaptive Security Appliance) firewall protects corporate networks of all sizes, providing highly secure access to data – anytime, anywhere, using any device.
What is managed firewall protection?
We take your protection seriously. So, as a ANS customer, your solution automatically sits behind a fully managed redundant Cisco ASA shared firewall. For extra control and security, you may wish to consider a dedicated firewall, or a dedicated redundant firewall to protect your business-critical infrastructure.
A firewall provides a critical element of a hosting solution, as unprotected servers are vulnerable to online attacks, leading to downtime or a compromise of data. A firewall is a protective system that lies, in essence, between your network and the Internet, preventing unauthorized use and access to your network.
Its job is to analyse data entering and exiting the network based on your configuration. Playing an important role on your network, a firewall provides a protective barrier against most forms of attack coming from the outside world.
Market-leading tech
HyTrust is an end-to-end encryption management software that supports both VM and cluster encryption.
Cluster encryption uses HyTrust Data Control; encryption software originally built for the department of defence, designed to military standards. Data control manages the encryption process by deploying the data control agent, which communicates with our key storage servers to make sure everything is secure at all times.
VM encryption uses HyTrust Key Control, alongside VMWare VM Encryption, to provide a highly secure key management system (KMS). VM encryption utilises the AES-256 encryption algorithm to provide a secure storage environment on a per-VM basis. Data inside the VM, data in transit between the storage array and the instance and snapshots created from the VM are all encrypted.
Redundant firewall protection
Your first layer of defence against hackers, virus attacks and other risks is the fully managed redundant Cisco ASA firewall your environment sits behind, which means all server traffic is inspected and filtered before it even reaches your hosting network. And because we know how important security is to your business, we place your solution behind a fully managed redundant Cisco ASA shared firewall, as standard.
You can configure your firewall rules online in an instant – via your ANS Portal control panel – and set which ports should be open, as well as block any unwanted IPs.
Dedicated firewall protection
If you want an extra level of control and security, then a dedicated Cisco ASA firewall may be the more suitable option. A dedicated firewall allows you to create custom firewall rules and VPN connections and you don't have to worry about the activities of those you share a firewall with.
As a dedicated firewall is for your solution only, it gives you total access control – both in and out, down to each and every server within it, so bringing with it increased security.
Dedicated redundant firewall protection
For business-critical infrastructures and high revenue sites, a dedicated redundant Cisco firewall is the most resilient solution.
Ensuring high availability of your security infrastructure with redundant failover protection, so in the event, the primary ASA fails, the secondary becomes active automatically without any downtime. This solution supports two failover configurations – Active/Active failover and Active/Standby failover; with each configuration having its own method for determining and performing failover. With Active/Active failover, both units can pass network traffic, letting you configure load balancing on your network. With Active/Standby failover, only one unit passes traffic while the other unit waits in a standby state.
Managed detection, response and SOC
Managed detection
Deploy next-generation endpoint and anti-virus protection, baseline hardening assessment, proactive attack prevention (e.g. brute force blocking), virus scanning, detection rule management, external vulnerability scanning, dashboards, metrics, reporting and alerting directly to you, the customer.
Managed response
Proactive 24×7/365 incident response to detected threats, external threat intelligence feeds to detect bad actors, monthly security reporting, vulnerability remediation, proactive threat prevention through SOAR playbooks and a glossary of use cases to protect businesses.
Managed security operations centre (SOC)
All data is fed directly into Azure Sentinel, benefit from event correlation from multiple data sources, with Artificial Intelligence & Machine Learning constantly updating and identifying ongoing attack patterns. Evolving security use case management to ensure new threats to businesses are detected, production of security orchestration, automation and response (SOAR) playbooks and rulesets, and built-in penetration testing throughout the contract lifecycle.
Pricing plan comparison

Feature by

Tiers

Detection
Response
SOC
Features
External Vulnerability Scanning

Included in Detection

Included in Response

Included in SOC

Endpoint firewall

Included in Detection

Included in Response

Included in SOC

Security Reporting

Included in Detection

Included in Response

Included in SOC

Proactive Attack Prevention

Included in Detection

Included in Response

Included in SOC

Incident Response

Not included in Detection

Included in Response

Included in SOC

Data Source Correlation

Not included in Detection

Not included in Response

Included in SOC

Threat Hunting

Not included in Detection

Not included in Response

Included in SOC

Data Source Management*

Not included in Detection

Not included in Response

Included in SOC

Choose your plan

Get a quote

Get a quote

Get a quote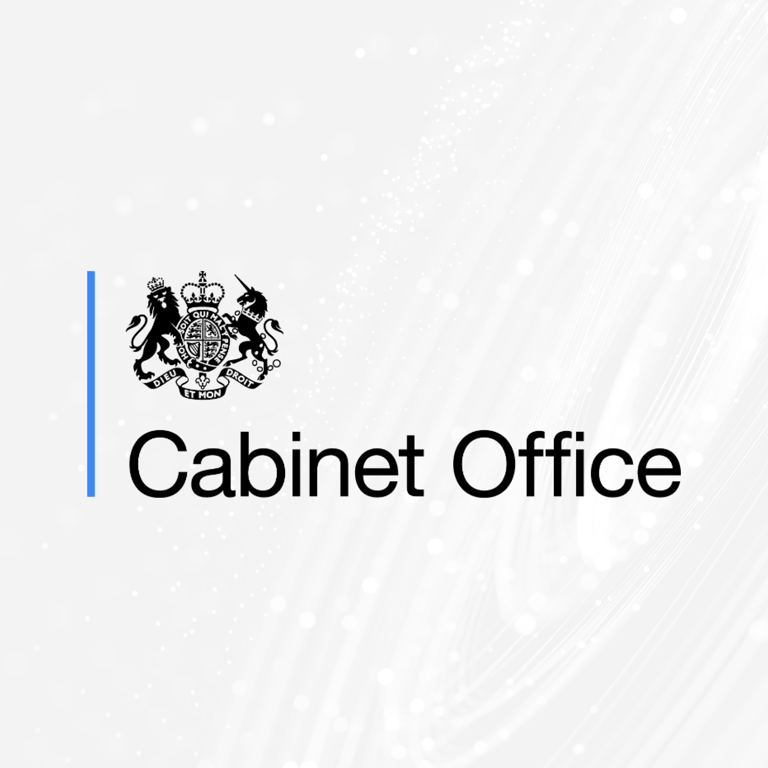 "We have to be as secure as anyone can possibly be – ANS are the best in their league and really help us to keep the UK safe."
ResilienceDirect
Cabinet Office
Why choose our security services?
MoD class cyber defence
Developed and delivered by our specialist cybersecurity in-house team and used by the MoD using high-performance enterprise technology housed in our UK data centres, Threat Vision is a suite of security solutions designed to keep your site safe, fast and optimised.
Advanced security technology and expertise
Threat Vision from ANS maintains an ever-vigilant eye across all your infrastructure, monitoring every potential threat in real-time.
Fixed monthly costs
Tailored and flexible range of solutions that protects your organisation against the ever-present threat from cybercriminals. You can scale it up or down to suit your needs.
Our knowledge, your defence
You'll be supported by ANS's in-house security and compliance expertise at every step of your journey, whether you're a security professional or just know you need to be protected.
Versatile and scalable solutions
A versatile, customisable platform for highly effective, secure, tailored defence.
Advanced security technology and expertise at fixed monthly costs.
ANS's in-house security and compliance expertise.
Real-time reporting and alerts via the ANS Portal dashboard.
Enhanced network visibility with on-demand vulnerability scanning.
Tailored to your specifications.
Certifications and accreditation
Always hosted in our UK-based, wholly-owned data centres, a dedicated server from ANS guarantees UK data sovereignty. The epitome of security, our 100% carbon neutral data centres are ISO 27001 and PCI-DSS compliant, with 24/7/365 security monitoring.