Web application firewall
Security is everything – robust protection for all your applications
Protecting your critical data and applications
Defending your data and applications has become more critical than ever. With businesses storing an ever-increasing volume of user data, it presents a lucrative target for cybercrime.
A web application firewall (WAF) is designed to ensure your data and applications are protected by blocking suspicious activity, providing comprehensive security for critical applications.
What is a Web Application Firewall (WAF)?
A Web Application Firewall (WAF) is designed to protect your data from hackers as they try to exploit weaknesses in your application code.
These targeted attacks are disguised as genuine requests made to forms on your site – to a traditional firewall or Intrusion Detection System/Intrusion Prevention System they will appear authentic and so allow them to proceed; making them either unable to guard against these attacks or unable to offer comprehensive protection.
WAFs are designed to proactively protect the application layer against attempted fraud or data theft; blocking any suspicious activity. Inspecting every web request for cross-site scripting, SQL injection, path traversal and 400+ other types of attack, this protective layer aims to keep your data secure.
Dedicated WAF
Physical hardware in ANS data centres

Configured with ANS security experts

Testing for 2-4 weeks before deployment

ANS security team maintain updates

Bespoke configuration
WAF on DDoSX®
Global network-based

Self-managed in ANS Portal

Deploys instantly

Best practice rulesets and allowlist

Quick and easy to update
Sitting directly on the application layer your WAF examines every HTTP request/conversation that comes through to your database server – and applies a set of bespoke rules set to filter out illegitimate traffic.
Custom rule sets are managed by security experts and exist for a wide range of applications. New rules can continually be applied to keep pace with new and emerging threats. Our WAF also proactively observes your genuine traffic, creating bespoke rules to ensure that any legitimate traffic is not blocked.
With no changes to your existing set up and an additional layer or protection, WAFs ensure that your site provides the upmost protection for your clients and also allows you to comply with PCI 6.6.
Our high-performance WAF solution is designed to safeguard against a number of vulnerabilities, including:
Cross-site scripting (XSS)
Injection flaws (SQL injection)
Malicious file execution
Insecure direct object reference
Cross-site request forgery (CSRF)
OS command injections
Information leakage
Improper error handling
Application denial of service
Broken authentication
Session management
Insecure cryptographic storage
Insecure communications
Failure to restrict URL access
Managed detection, response and SOC
Managed detection
Deploy next-generation endpoint and anti-virus protection, baseline hardening assessment, proactive attack prevention (e.g. brute force blocking), virus scanning, detection rule management, external vulnerability scanning, dashboards, metrics, reporting and alerting directly to you, the customer.
Managed response
Proactive 24×7/365 incident response to detected threats, external threat intelligence feeds to detect bad actors, monthly security reporting, vulnerability remediation, proactive threat prevention through SOAR playbooks and a glossary of use cases to protect businesses.
Managed security operations centre (SOC)
All data is fed directly into Azure Sentinel, benefit from event correlation from multiple data sources, with Artificial Intelligence & Machine Learning constantly updating and identifying ongoing attack patterns. Evolving security use case management to ensure new threats to businesses are detected, production of security orchestration, automation and response (SOAR) playbooks and rulesets, and built-in penetration testing throughout the contract lifecycle.
Pricing plan comparison

Feature by

Tiers

Detection
Response
SOC
Features
External Vulnerability Scanning

Included in Detection

Included in Response

Included in SOC

Endpoint firewall

Included in Detection

Included in Response

Included in SOC

Security Reporting

Included in Detection

Included in Response

Included in SOC

Proactive Attack Prevention

Included in Detection

Included in Response

Included in SOC

Incident Response

Not included in Detection

Included in Response

Included in SOC

Data Source Correlation

Not included in Detection

Not included in Response

Included in SOC

Threat Hunting

Not included in Detection

Not included in Response

Included in SOC

Data Source Management*

Not included in Detection

Not included in Response

Included in SOC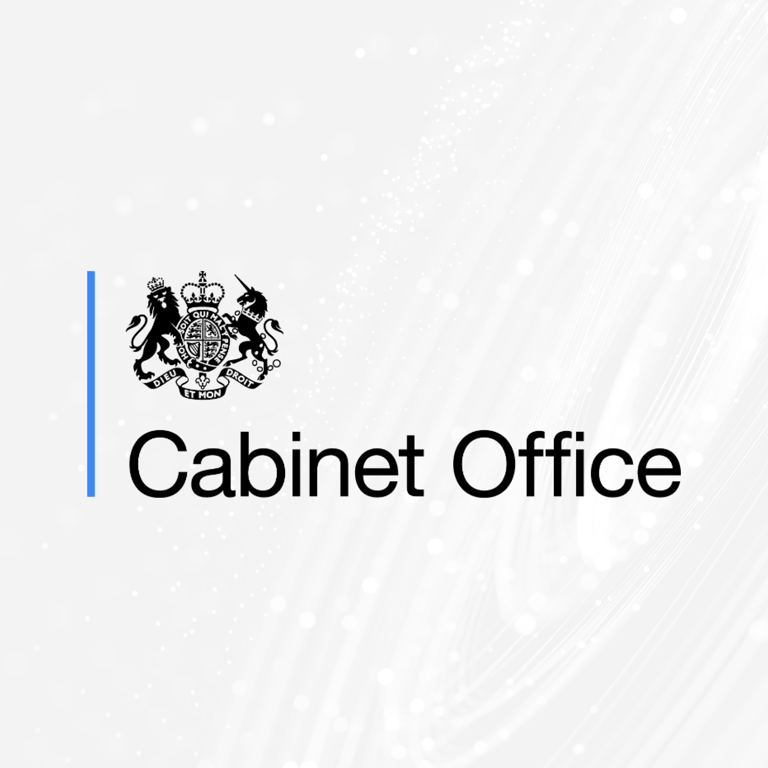 What our customers say
"We have to be as secure as anyone can possibly be – ANS are the best in their league and really help us to keep the UK safe."
ResilienceDirect
Cabinet Office
Why choose our security services?
MoD class cyber defence
Developed and delivered by our specialist cybersecurity in-house team and used by the MoD using high-performance enterprise technology housed in our UK data centres, Threat Vision is a suite of security solutions designed to keep your site safe, fast and optimised.
Advanced security technology and expertise
Threat Vision from ANS maintains an ever-vigilant eye across all your infrastructure, monitoring every potential threat in real-time.
Fixed monthly costs
Tailored and flexible range of solutions that protects your organisation against the ever-present threat from cybercriminals. You can scale it up or down to suit your needs.
Our knowledge, your defence
You'll be supported by ANS's in-house security and compliance expertise at every step of your journey, whether you're a security professional or just know you need to be protected.
Versatile and scalable solutions
A versatile, customisable platform for highly effective, secure, tailored defence.
Advanced security technology and expertise at fixed monthly costs.
ANS's in-house security and compliance expertise.
Real-time reporting and alerts via the ANS Portal dashboard.
Enhanced network visibility with on-demand vulnerability scanning.
Tailored to your specifications.
Certifications and accreditation
Always hosted in our UK-based, wholly-owned data centres, a dedicated server from ANS guarantees UK data sovereignty. The epitome of security, our 100% carbon neutral data centres are ISO 27001 and PCI-DSS compliant, with 24/7/365 security monitoring.