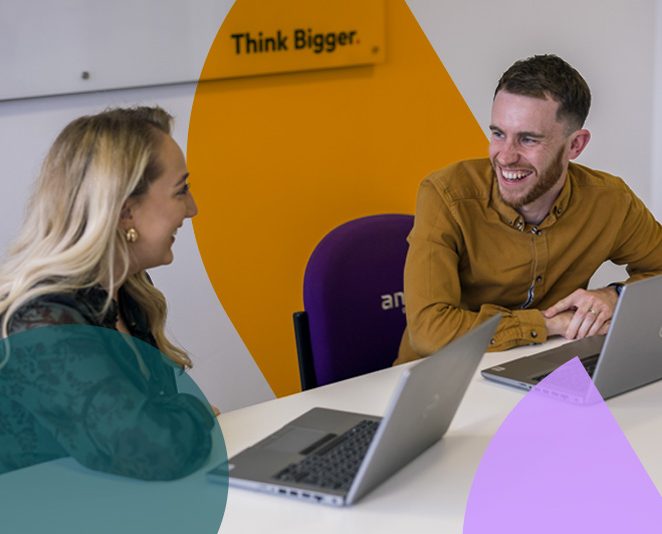 Our company.
We're a 750+ team of technology specialists and business experts, who, according to our customers 'get things done'. And we're on a mission to make the world's best cloud and digital services available for all.
Openness, ambition, honesty and passion are what drive us every day. We are bold, courageous, and innovative, and we do it like no other.
Our leadership team.
This fantastic team shares the vision and values that ANS is built on.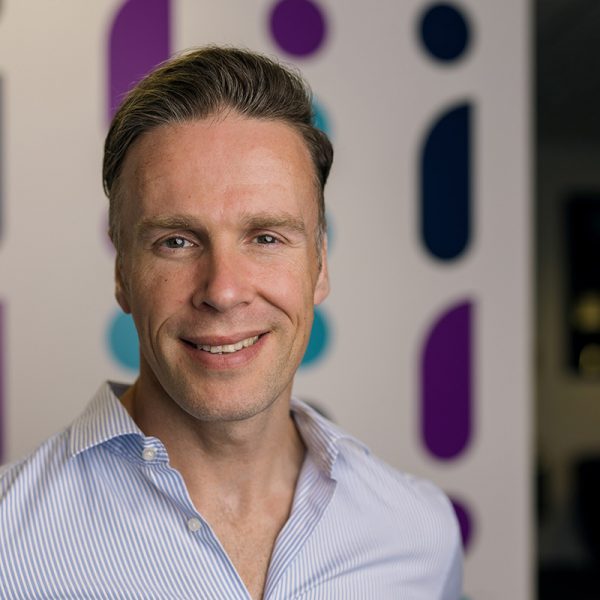 Richard Thompson
Chief Executive Officer
Richard Thompson
Chief Executive Officer
ANS CEO Rich joined ANS's Group Board as Chief Revenue Officer (CRO), before stepping into the role of CEO. Fanatical about customer experience and passionate about investing in people, Rich believes a strong culture at work leads to the highest levels of customer service. He takes a hands-on approach to delivering ANS's strategy and communicating a clear plan that every ANS employee can get behind.
He came to ANS following 20 years at TalkTalk, where he held a variety of roles including Director of Sales Operations, Marketing Director, and Commercial Director, before becoming Managing Director where he successfully led the Indirect business unit within TalkTalk Wholesale Services.
In his spare time Rich enjoys playing sports including basketball and rugby, long walks with his dogs in the Cheshire countryside and recently climbed Kilimanjaro for charity.
"In ANS I see a group of hugely passionate, talented and collaborative people with a singular focus on challenging the status quo in the tech industry and making digital transformation accessible to everyone."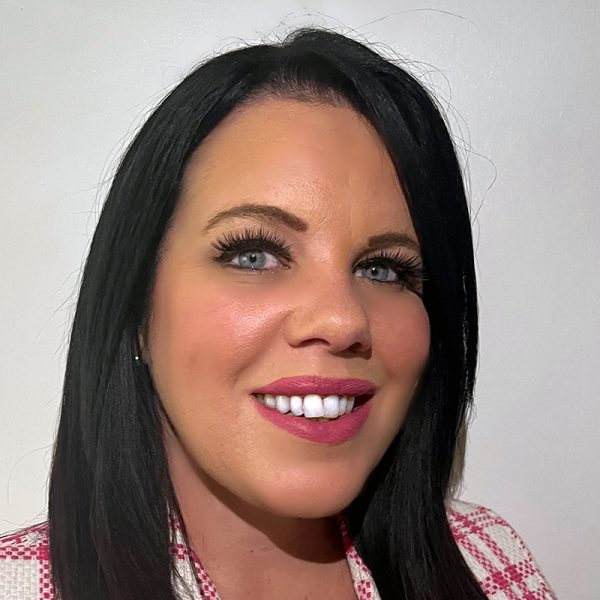 Toria McCahill
Chief People Officer
Toria McCahill
Chief People Officer
Toria joined ANS in August 2022 as our first Chief People Officer and is responsible for building on ANS's award-winning culture by developing, implementing and leading the people and communication strategies that provide exceptional experiences for everyone who works for the business.
Toria has held senior roles at a string of household named businesses such as Samsung, Dixons Carphone, BGL Group and more recently was Chief People Officer for another former Inflexion business, Comparison Tech. Toria brings significant experience of managing merged companies and nurturing outstanding cultures, while supercharging people systems and processes. She is passionate about building diverse and inclusive cultures which enable all employees to perform brilliantly, whilst growing and developing their career.
Outside of work Toria loves to travel and enjoys spending time with her family, especially taking long muddy walks with her three dogs in the Buckinghamshire countryside.
"We are growing an amazing business here at ANS and it's the highly talented people who work here who make it so special! That's why our culture is so important to ensure we attract, retain and engage the best talent in the industry!"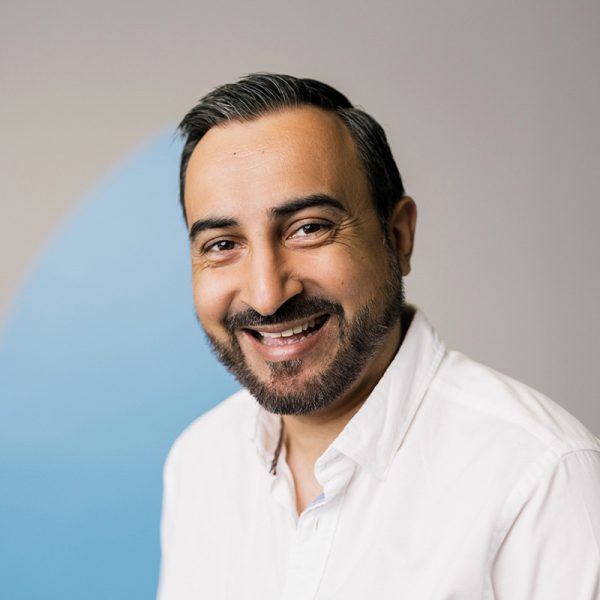 Qaiser Akhtar
Chief Commercial Officer
Qaiser Akhtar
Chief Commercial Officer
Qas is a qualified chartered accountant with a track record of delivering growth within PE and privately owned companies, covering all aspects of M&A, exit transactions, refinancing and due diligence.
Formerly ANS CFO, Qas took up the role of CCO in 2023, overseeing M&A, Product Development, Marketing, Bid and Strategic Alliances. His role is to maximise the value in everything we do, asking the challenging questions and talking through the big issues. By using data to turn the dial, Qas ensures ANS's people, customers and investors get the maximum possible return from their investment in the company.
Outside of work, Qas spends most of his time with his two young children and their hectic social calendar. If there's any time left after that, he enjoys travelling, reading and watching sports.
"ANS prides itself on being a market leader. Through data-led decision making and the creativity and skills of our people we aim to bring the latest innovations in technology to help solve problems for our customers."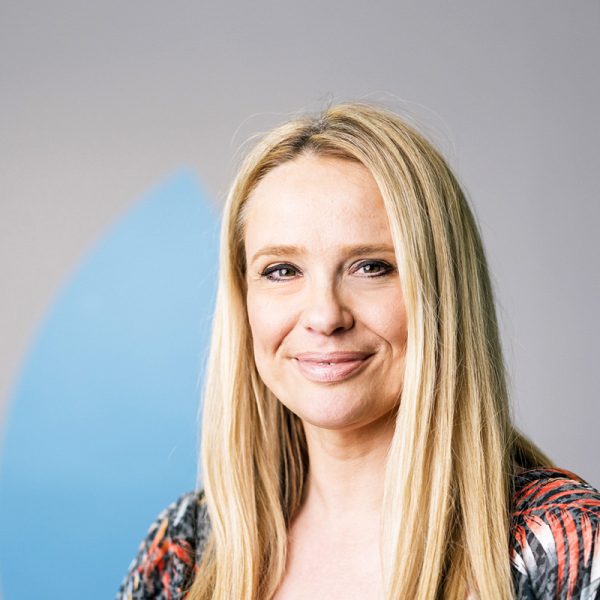 Nicola Frost
General Counsel
Nicola Frost
General Counsel
Nicola re-joined us in August 2020 as General Counsel, having previously worked for the business as Head of Legal from 2015 to 2019. Nicola is Company Secretary for the Group Board and responsible for the legal team, handling corporate and commercial legal matters such as customer negotiations and contracts, partner and supplier agreements, handling the legal aspects of the recent merger and integration, acquisition support, data protection, dispute resolution, our employee wide share scheme and new product development and terms.
Before moving into tech, Nicola was a corporate lawyer in private practice for 15 years specialising in private equity and M&A transactions, latterly as a partner at national law firm DWF.
Outside of work, Nicola loves to spend time with her daughter and family.
"The lifeblood of any business is its people. Every day I'm so lucky to be able to work with such a dedicated and supportive group of people and to get to know our customers of every shape and size."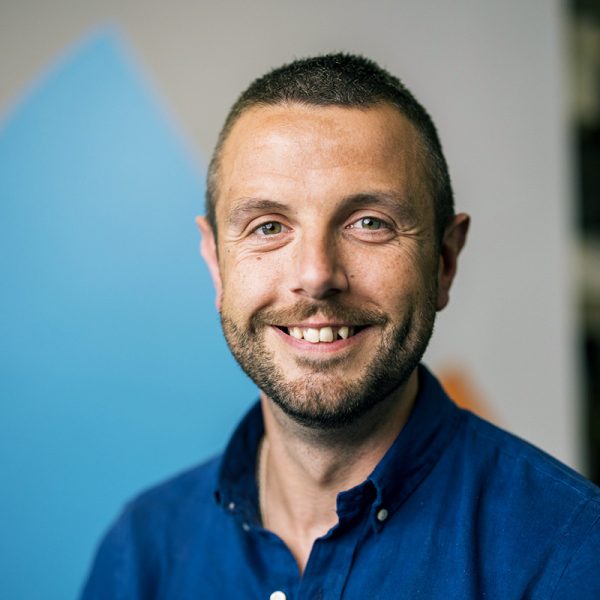 Joe Wolski
Chief Revenue Officer
Joe Wolski
Chief Revenue Officer
Joe joined the business in 2014 and has held a number of roles across technical and pre-sales, eventually taking on the position of Chief Technology Officer before stepping up to become Chief Revenue Officer and a member of the ANS Group Board in 2022.
Combining a deep understanding of our technology offerings with an appreciation of customer and market demand, Joe is responsible for all revenue generating areas, while driving our go-to-market strategy and strategic growth plans.
Joe believes our customers' needs always come first and that customer requirements should drive our technology strategy, rather than the other way around. He spends as much time as possible listening to customers and discussing how they use technology, which informs ANS's go-to-market strategy.
Away from ANS, Joe loves to keep fit, get outdoors and head up into the mountains. A lover of live music, you can also find him in the crowd at gigs across the UK and beyond!
"ANS has always moved ahead of the market and made the latest and best technology accessible to businesses, earlier. That makes us stand out, and makes us indispensable to our customers. It's why so many of them stay with us for decades."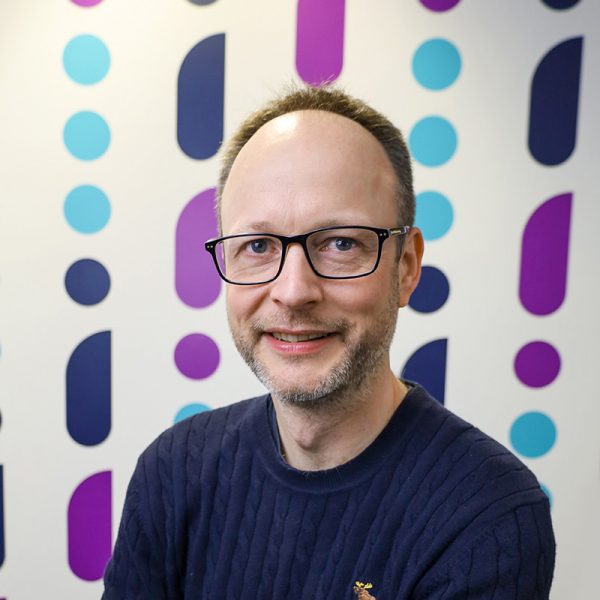 Alex Hodgson
Chief Financial Officer
Alex Hodgson
Chief Financial Officer
Our CFO Alex Hodgson is responsible for delivering the accurate numbers and forecasting that are critical to the everyday running and financial success of our business. In a career spanning more than 20 years, from big four accountancy firms to global legal practices, Alex has been there and done it.
Alex employs a strategic, data-based approach to decision-making to drive better outcomes for all departments across the business. He also works closely in partnership with our investors, Inflexion.
Alex lives in Tarporley, Cheshire, and has twin daughters who keep him pretty busy! He holds the honour of being a qualified basketball referee, and when he's not crunching the numbers at his laptop, he's likely planning home improvements or his next off-the-beaten-track travel adventure.
"ANS is a rare combination of a company that's already a winner in its sector, but also seen as one to watch for the future. My role is to work hard for our people to create an environment in which everyone in the business can thrive and deliver the best possible service to their customers, whether internal or external."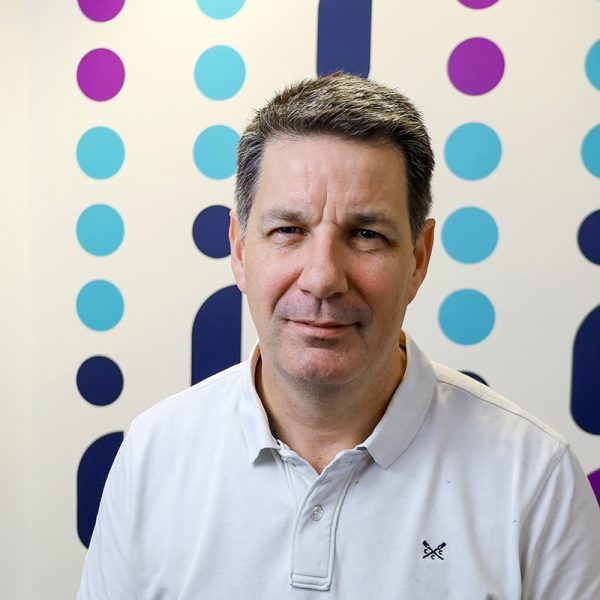 Colin Bain
Chief Operations Officer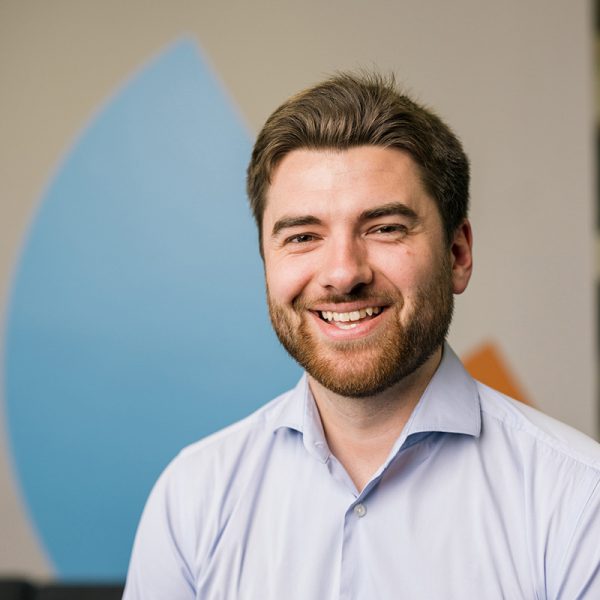 Will Pullman
SMB Sales Director
Will Pullman
SMB Sales Director
Will Pullman is SMB Sales Director at ANS. He joined the new business sales team in 2012 and has grown with the business to become a director. Having been instrumental in creating our SMB sales division, Will now leads this business area, which looks after more than 4,000 customers.
Always putting the customer first, and inspiring his team to adopt the same approach, Will believes that ANS's success is a natural by-product of customer happiness. He spends his time working closely with our customers and empowering his team with the confidence and capability to deliver a fantastic service.
From golf, to basketball, to snowboarding Will loves sports and being active. When he's not playing sports he's playing piano, drums and guitar. Will is also kept busy with his furry friends – he and his wife share their home with no less than five different types of animal!
"We know we're a critical partner for our customers and we take that responsibility seriously. There's nothing more rewarding than seeing what a transformative impact our services and technology can have for customers."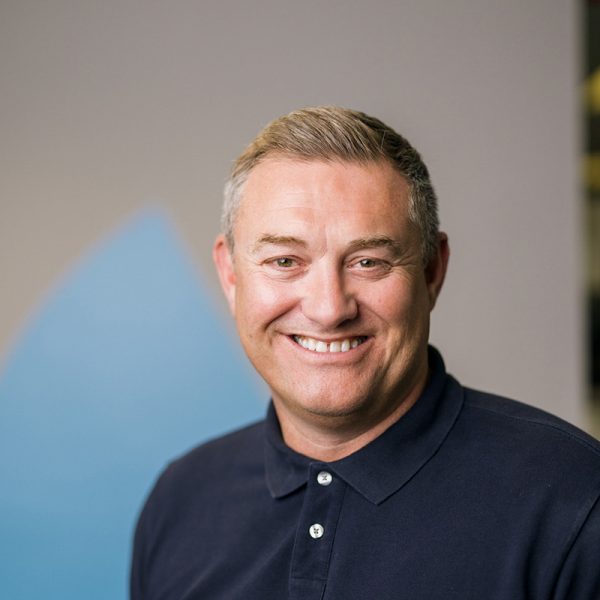 Adam Spurr
GM Enterprise Sales
Adam Spurr
GM Enterprise Sales
Adam joined ANS in November 2019 through the acquisition of Aliytha UK (previously Zero2Ten), where he was the Managing Director.
Adam has been in the IT space since 1995 working with technologies such as ITSM, Data Warehousing, MRP, CAD/ CAM, Internet & Hosting and since 2006 has solely focused on Microsoft Technologies.
Adam leads our Enterprise Sales team and has responsibility for our 550 largest customers across all technologies.
Away from work Adam has been married for 26 years to Natasha, with two kids and one dog. His son Jack is studying Economics at Loughborough and daughter Grace is in her final year of A-levels, Adam is a a keen sports fan, a Manchester United season ticket holder and can often be seen out cycling the Pennines.
"ANS are a trusted partner for delivering mission critical solutions to some of the UK's best known brands. We are relied upon by Microsoft to deliver complicated digital transformation for our customers."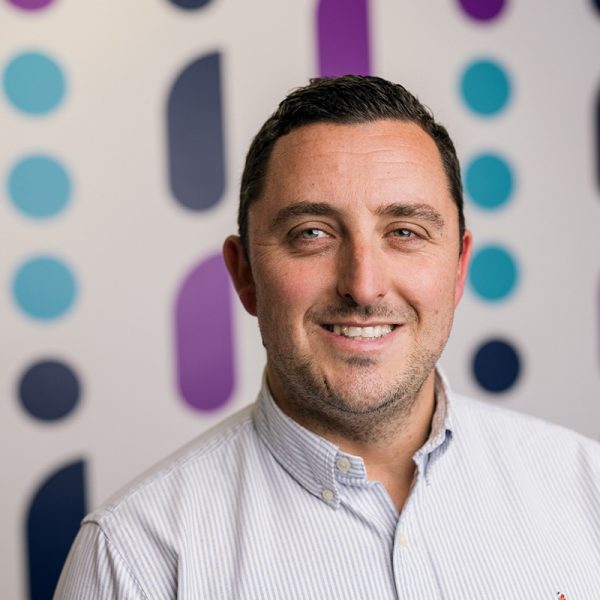 Steve Breen
Managed Services Director
Steve Breen
Managed Services Director
Steve started at ANS in 2010 as a Microsoft engineer and has worked closely with our customers ever since. Quickly rising through the ranks to hold the roles of Service Desk Manager then Service Delivery Manager and Head of Managed Services, Steve joined the ANS Board of Directors as Managed Services Director in 2022.
Over the years, Steve has built the ANS Service Desk function and developed the Customer Success department helping shape the path to Cloud and how we deliver value for our customers in a Cloud and Digital world.
Working continuously to ensure ANS delivers fantastic support for customers, Steve is people-focussed and likes to celebrate successes in his department, ensuring people are rewarded when they go the extra mile. His door is always open for anyone in the Managed Services department (that's 280 people!) with any issue or question.
Away from work, Steve is family-oriented. He coaches his youngest son's under-7's football team (having previously coached his older son's team) and is a level-two qualified FA coach. He's also a season ticket holder at Manchester United.
"Delivering world class-service to our customers is what Managed Services is all about. By focusing on innovation, passion and care we ensure our customers get the absolute maximum benefit out of their product or service. We are a customer obsessed extension of their team and we are ANS."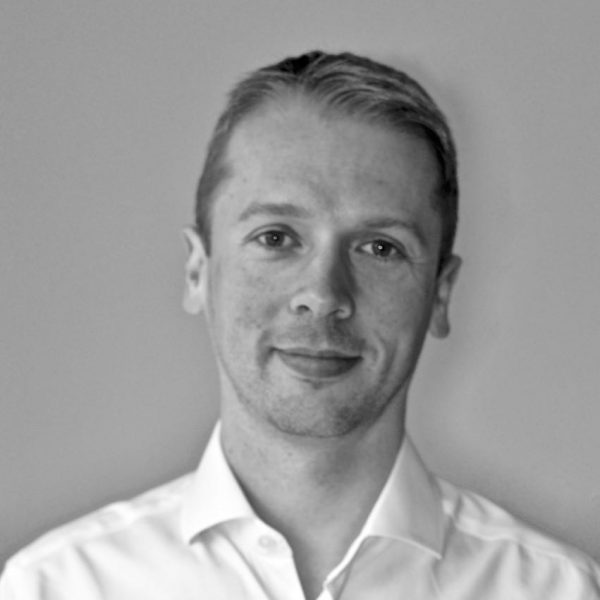 Richard Kelman
Interim Finance Director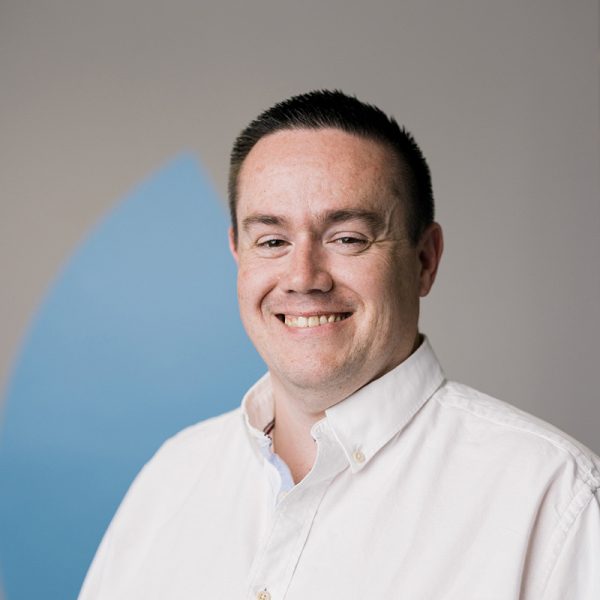 Jamie Sinclair
Transformation Director
Jamie Sinclair
Transformation Director
Jamie joined the business in January 2001 as a Technical Consultant. During his time in the business and having transitioned through multiple technical roles covering a vast array of technologies such as Microsoft, VMware, AWS and Cisco, Jamie has led a number of successful business units including Technical and Pre-Sales. Eventually taking on the Operational and Transformational aspirations of the business in his current role as Transformation Director, Jamie is responsible for delivery of the next version of ANS.
Outside of work Jamie can be found traveling with his wife and daughter in their "sports" motorhome, he also enjoys online gaming, Formula One and working on his Caterham car.
"ANS has been a huge part of my life, often people ask why I have never moved on. Why would I? I work for a business that transforms itself regularly and I get to do that with my friends; time and time again."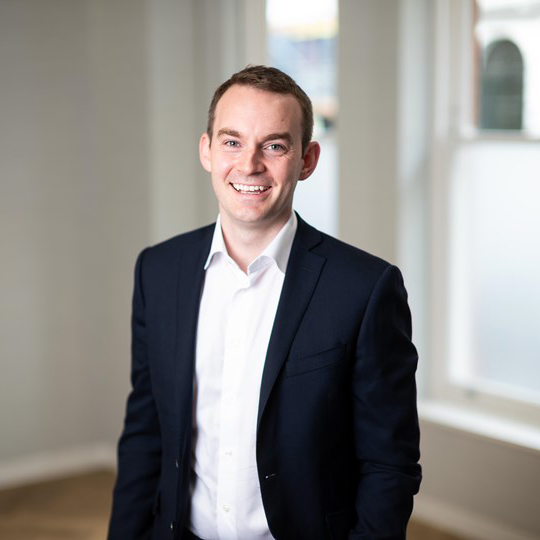 Roddy Green
Investment Director, Inflexion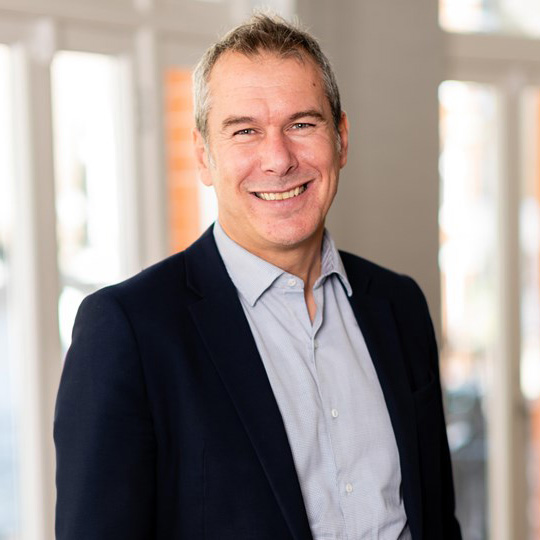 Carl Wormald
Partner, Inflexion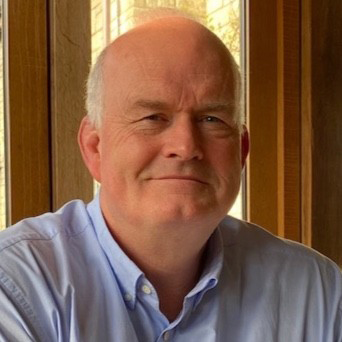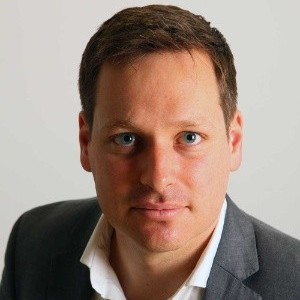 Kyle Hill
Technical Services Delivery Director
Kyle Hill
Technical Services Delivery Director
Kyle is ambitious and strategically driven, he possesses the commercial insight, technical capability, experience, and independent thinking necessary for leadership in tech delivery. His professional ethos is defined by a relentless desire to excel and a deep pride in crafting impactful work. Through a commitment to excellence and a pursuit of strategic milestones, his aim to make a substantial and lasting impact in the digital landscape.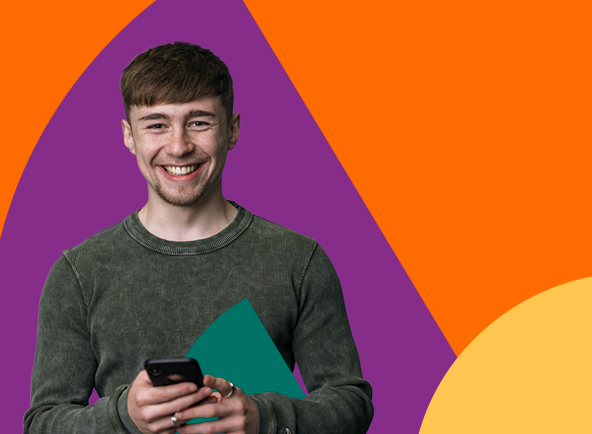 All about ANS
Our people.
We're a people-focused company. At ANS, we want you to come as you are and bring your amazing authentic self to work everyday.
We're proud to have created a fun, inclusive environment.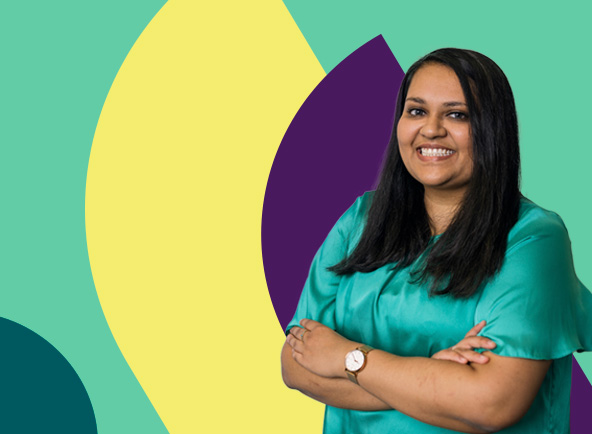 All about ANS
Our culture.
At ANS it's our people who really set us apart.
Our amazing culture constantly evolves and grows to make ANS a great place to work. This is simply because we have passionate and talented people who love working together to deliver for our customers. They go the extra mile to support our community and really care for each other.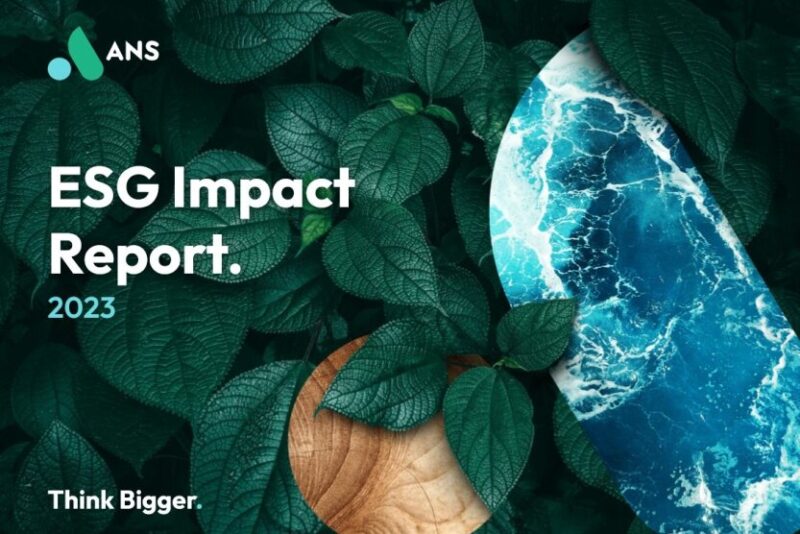 Our ESG Report
ANS is a growing business, jam-packed with passion, energy and expertise.
We recognise our responsibility to minimise negative impacts and maximise our positive contribution to society.
Driven by our people, our customers and our investors, we strive to be a force for good and to make positive change.
Read our 2023 Environmental, Social & Governance report to find out how.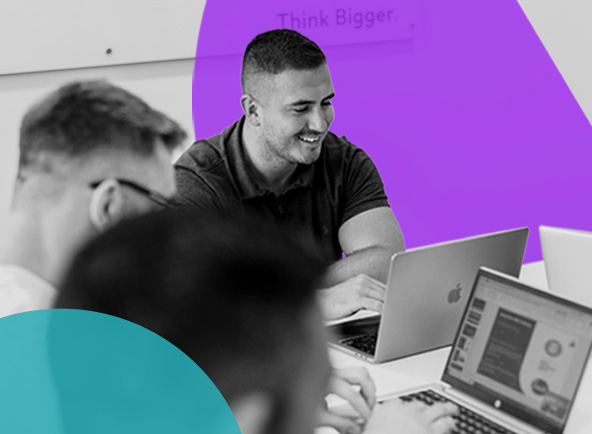 All about ANS
Our EDI approach
We believe in celebrating our differences. 
At ANS, we're passionate about diversity and inclusion. We are constantly working to make ANS a fully inclusive workplace where our people can be their amazing true selves every day.
750+
Strong team of talented individuals
750+
Strong team of talented individuals
6 weeks
Working from anywhere
6 weeks
Working from anywhere
4+
company social events per year!
4+
company social events per year!
A snapshot of life at ANS.
Combining a brilliant working environment with continuous professional development and amazing perks, we are dedicated to keeping employee satisfaction high and making ANS the best workplace.