Artificial Intelligence & Machine Learning.
Navigating the complexities of Artificial Intelligence & Machine Learning (AI & ML) technology can be daunting and seem complex. We specialise in providing strategic solutions to automate, optimise and govern your data, unlocking new opportunities for your organisation and clients. Our goal is to empower you to solve business problems with AI, innovate faster and reduce costs.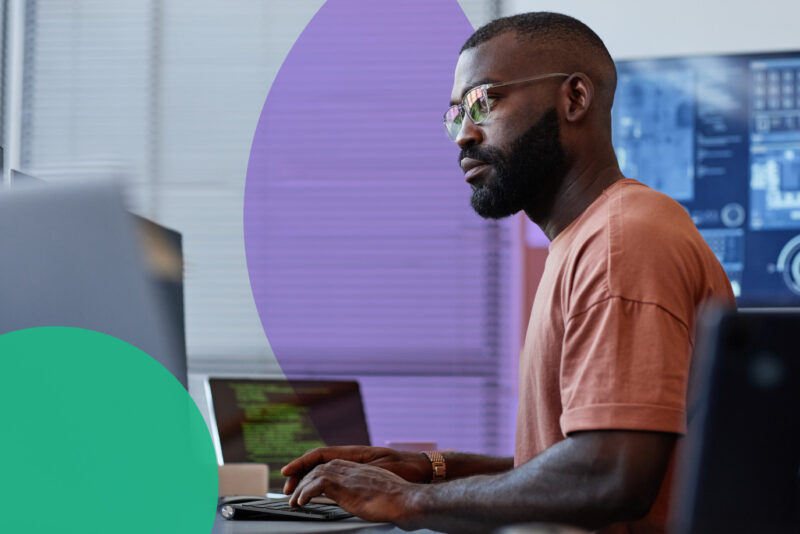 How can ANS support your AI ambitions?
Does your business want to achieve one of the following objectives?
Extract insights from vast amounts of unstructured data to make business decisions quicker?

Streamline repetitive, time-consuming or manual processes?

Do things faster and more accurately?

Assess historical data to forecast future demand better?

Embrace the latest tech to improve your customer experience?
Our experts are here to help you solve business challenges like these by implementing AI and ML solutions tailored to your specific needs.
Automation.
Reduce costs and improve efficiency with automation, streamlining operations for better outcomes.
Governance.
Align your solutions to your organisation's vision, values, and governance posture. Create trust and transparency in the process.
Transformation & Adoption.
Lead your organisation towards accomplishing crucial goals by implementing innovative methods and proven industry strategies.
Trusted advice & expertise.
AI & ML adoption made easy with ANS.
As a leading Microsoft Partner in the UK, we have advanced specialisations and funding opportunities that aren't available to other partners. That means you get free consulting workshops and guidance from our experts, all without any commitment.
Digital experts.
We are one of the few partners certified as a Microsoft Expert Managed Service Provider, placing us in the top 4% of Microsoft partners globally. We have the knowledge and the support of Microsoft to bring you the latest in AI.
Enabling change.
We won't simply implement a new system and call it a day. We'll be your trusted partner in using AI to enable change and transformation within your business. Regardless of your AI maturity level, we offer strategic guidance, best practices, and consultancy to fulfil your objectives.
Ethical use.
We are committed to the ethical use of AI. Our team of experts establishes guidelines aligning with your company's values and reducing risk.
AI use cases.
Discover the AI solutions we've created for our customers. Request a demo of these features if you'd like to know more.
Audio extract and sentiment analysis.
We've built this for a financial services organisation to analyse call centre data. Our tool helps them assess the tone and understand customer sentiment on calls. With ML, you can complete this task in a fraction of the time it takes manually.
Microsoft Azure Cognitive Services.
We've used pre-built AI models based on Azure Cognitive Services Framework for a public housing sector company to perform text, speech analysis and image recognition.
Leaf disease identification.
We developed a system for a forest conservation charity to identify diseases in leaves. Simply take a picture of the plant and submit it to get an instant diagnosis of problems that help prevent the spread. This tool also serves as a resource for training new staff in identifying plant diseases.
ChatGPT + Dall-E.
This uses ChatGPT to read questions, answer them comprehensively, condense the responses into concise text, and generate a downloadable PowerPoint using Dall-E.
Get your free AI & ML Assessment
Through this 1 month engagement, we'll check your readiness to for AI, review your objectives and present a business proposal on how best to achieve them. We'll also ensure you're using AI ethically and responsibly.
Our partnerships.
As a Microsoft Expert MSP, we're annually audited and rank in the top 4% of global partners.