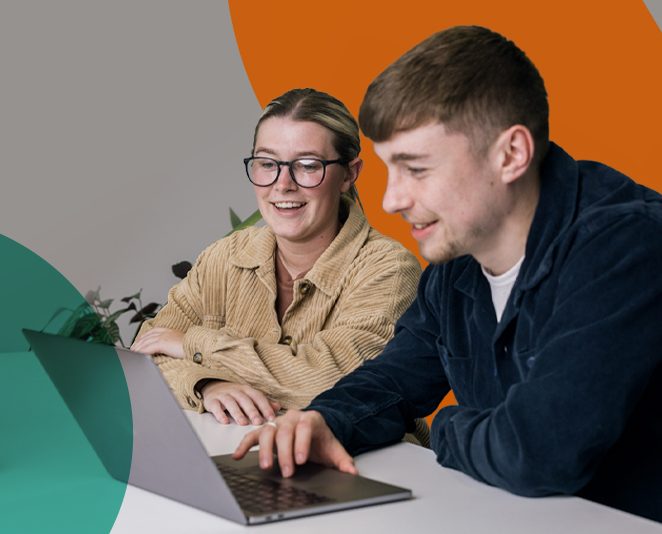 Careers at ANS.
At ANS, we're always looking for brilliant talent to join us. If you're friendly, passionate, and a team player, you're going to fit right in.
And if you want to get a sense of what life with us is like, read on
We're a people-first business.
At ANS, we've created a place where everyone can be themselves, and we empower our people to get the job done. Openness, ambition, and honesty are what drive us every day. We are bold, courageous, and innovative, and we do it like no other.
We invest in our people. In training, development, health and more, we give you the benefits and flexibility to maintain a happy work-life balance.
Careers at ANS.
Find the right fit for you.
We're proud of the inclusive, fun, dynamic environment we've created. It's a safe space that works for all.
You don't have to be a techie to work in tech. Bring your authentic self and find your dream role here.
25000
Pizza slices eaten a year!
25000
Pizza slices eaten a year!
100%
Pass rate in our outstanding OFSTED academy
100%
Pass rate in our outstanding OFSTED academy
A snapshot of life at ANS.
We believe ANS is the best place to work. Combining a brilliant working environment with continuous professional development and amazing perks, we are dedicated to keeping our people happy.
Benefits of working at ANS.
With fantastic benefits, an inclusive culture, and a cool campus, we're your kind of workplace.
Working from your happy place.
We all like to work differently, so whether it's working from home, a café, beach, or overseas for 30 days per year, where you work is left to you to decide.
Make a difference.
We'll give you 5 volunteer days to use for good causes - whether it's a charity of your choice, or one of our partner charities.
Private healthcare scheme.
It's the perk we hope we'll never need, but there's a real comfort knowing it's there.
12 days of personal growth.
Whether it's learning days, training academy, or time for creative thinking - no more squeezing it in your spare time, have 12 days on us.
Car scheme.
We'll make it easier for you to get the car of your dreams, whilst reducing your carbon footprint - win-win!
Holidays and celebrations.
As well as your standard holidays, we give you a celebration day and your birthday off - because who doesn't need a good break?
Find your perfect fit.
It's not just a job, it's a journey. Check out our open roles and start yours.