Apprenticeships.
Developing the next generation. An apprenticeship at ANS is proven to be an excellent launch into a career. We are dedicated to providing apprentices with the ideal work, life and learning balance, combining a fun environment with state-of-the-art facilities to progress their abilities. Learning is led by our fantastic training team headed up by former teachers. It's the skills, support and mentoring of the wider, highly experienced team members that give our apprentices a unique experience.
How to start your tech apprenticeship at ANS.
At the ANS Academy you'll learn by getting hands-on with cutting-edge technology from day one. Working with the best engineers in the business, you'll receive support from mentors along the way. 
Our Ofsted, award-winning Level 3 Information Communication Technician apprenticeship allows you to follow two paths; Digital Cloud Technician or Connectivity Technician, with the benefit of all our training being in-house. Both paths give you insight into the business and provide you with the skills to follow your passion. It's not just a job, it's a journey. Become an ANS apprentice and start yours.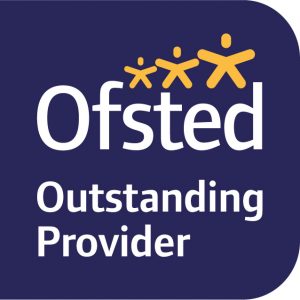 Don't just take our word for it.
Hear what it's like to be an ANS apprentice from our talented people below.

Lucy Bracken
I told myself I wasn't technical, but I have always been determined to learn. I am now the Group Leader of Shared Services, managing one of our biggest technical departments at ANS. My advice would be to push yourself out of your comfort zone and tell yourself you can do it. You're capable of great things and you will achieve everything you deserve and more.

Dylan Harney
Completing the apprenticeship with ANS allowed me to build not only my technical knowledge but also a lot of interpersonal skills. The idea of "earning and learning" sold me! I think for those who are "hands on" an apprenticeship is a great choice. I really couldn't imagine being in the position I am today without the apprenticeship programme.

Amelie Green
I chose an apprenticeship as I knew I didn't want to take the university route - plus I liked the fact that you worked and gained job experience alongside getting your qualification. The apprenticeship has been amazing so far, I can't wait to see where it will take me. I would 100% recommend an apprenticeship - you gain so much knowledge from the people in the teams around you, I have learnt so much already in my time here.

Jak Latham
I love working in a company with like-minded people whilst having the chance to complete 3 vendor qual exams, leading to many more opportunities at the end of my apprenticeship. So far I have gained so much on-the-job experience at one of the biggest names in UK tech, with the support of the people at ANS!
Awarded 'Outstanding' by Ofsted.
ANS was awarded an 'outstanding' classification by Ofsted. This recognises the fantastic quality of our apprenticeship programme. Regarding the ANS Academy, Ofsted has said "Apprentices strive to achieve to the best of their ability in the workplace. All apprentices go on to be successful and move into permanent or promoted posts within the company."
This grade makes us the only tech company in the North of England to have received this commendation, and one of only two in the whole of the UK.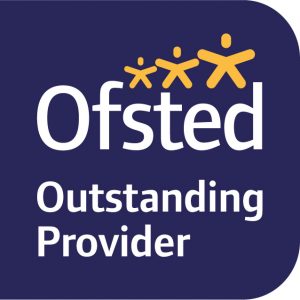 Benefits of an ANS apprenticeship.
Our apprentices are entitled to the same benefits as the rest of the company. We believe that there are some extra perks that you can pick up along the way…
Highly qualified trainers.
On-demand knowledge. Whenever you need advice or guidance, there are plenty of people around to offer it.
Scaling salary.
Earn whilst you learn and open every payslip with a smile. At ANS, our apprentices have an exciting role with progressional pay as they develop.
Social gatherings.
With our jam-packed social calendar, you can expand your network in the apprentice community at ANS.
Side-by-side experience.
Our experts want you to learn and grow, just as much as themselves. Preparing you for your future.
ANS has been awarded 55th by Apprenticeship top 100 Employers 2022.
We have been recognised for our work in boosting career opportunities through apprenticeships, ranking in a list of the most outstanding apprenticeship employers in the country for 2022.
Tom Robinson, Head of Apprenticeships at ANS Group, said: "ANS has been a huge advocate of apprenticeships for many years. We've invested in our in-house training centre and in our Ofsted Outstanding training team to ensure that we provide the best possible experience for our apprentices."
3
Industry recognised vendors
3
Industry recognised vendors
215
Apprentices graduated in the last 10 years
215
Apprentices graduated in the last 10 years
Our apprenticeship.
The ANS Academy offers one of the top tech apprenticeships in the UK and our stats speak for themselves.
ANS Tech Talent Insight Day.
We are proud to be part of the North West Tech Talent Consortium to provide education and opportunities for young people interested in tech. We hosted a 2 day workplace safari complete with a power platform dragons den activity and showcase.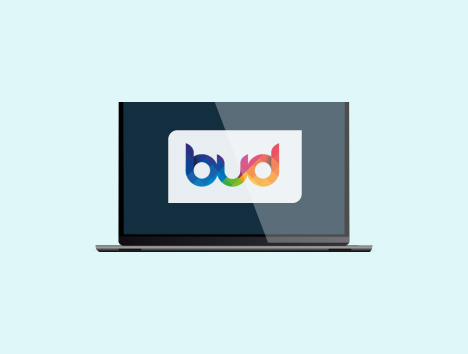 The 'Bud' Platform.
We've teamed up with Bud as our main platform for apprenticeship delivery. This allows us to deliver our apprenticeships to the highest standard. 
With Bud's tracker you can see exactly how you are progressing and where you need to be. You don't need to figure out your next steps, your personal tutor designs the models you need to know, so they are always in front of you. Progress to success quicker and start achieving your goals.
Apprenticeship policies
We do everything possible to keep you safe. Want to know more? Then check our apprenticeship policies.