Low code.
Build better solutions, faster, with full governance. ANS will empower your teams to create anything they want, regardless of programming expertise. Get rapid deployment of automated low code platforms such as Microsoft Power Platform. Simplify innovation and lower your costs while ensuring full governance.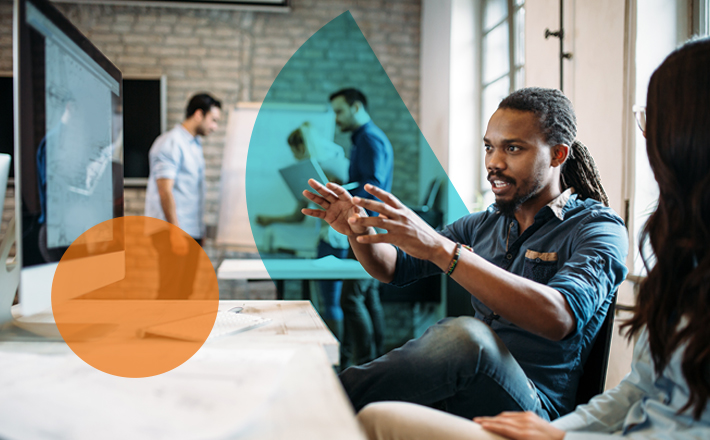 Key benefits of low code platforms.
Low code from ANS lowers the barrier to entry. Automate for faster deployment. Simplify processes and cut costs, rapidly.
Build without barriers.
Rapidly create and edit full stack data driven solutions for multiple platforms with the right security in place. Launch products and services faster, with zero friction and lower costs.
Power up your people.
Enable everyone to build solutions with intuitive drag-and-drop functionality while ensuring governance. Simplify, and free up your IT team to focus on demanding, high value tasks.
Reduce costs and drive ROI.
Save time and money. Optimise your resources and deliver better customer experiences. The revenue will follow.
Trusted advice & expertise
What you want from a low code partner.
Enact big plans without having to sweat over every last detail. That's what we're for. ANS unleashes your low code potential with plain-talking experts who've got your back.
Full certification.
We're a Power Applications Advanced Partner. That means we can help you create, deploy and integrate anything. Apps, reports, automation with full governance.
Our experience.
We've helped thousands of businesses execute low code. But we never copy and paste. First we listen. Then we deliver rock solid solutions and a centre of excellence designed around you.
24/7/365 support.
You barely notice the right low code platform, because you're too busy creating great solutions. But we're always around for hands-on support, just in case.
Launch your low code ecosystem.
Lay the foundation for lower costs. We'll help you create a fully aligned team backed by simplified technology and processes that give full governance.
Define your goals.
Confirm what you want from your low code platform, and how you're going to get it.
Level up your team.
Adopt agile methods. Learn best practice for building apps and other solutions. And how to optimise UI/UX.
Do it by the book.
Define your environment strategy. Adopt secure data policies. Nail down solution sizing and backlog understanding.
Optimise and oversee.
Refine your processes. Establish clear governance and support. Set up effective process automation, monitoring and management.
Bring everyone onboard.
Inform and engage your organisation. Create and nurture a productive community of low coders.
Press "Go!"
Execute your strategy. Bring your ecosystem to life with a robust plan and achievable milestones.
Our partnerships.
We partner with leading organisations to bring you best in class cloud solutions.
Simplify and succeed.
Low code puts your people in the driving seat. Get faster deployment and accelerate your evolution with ANS.