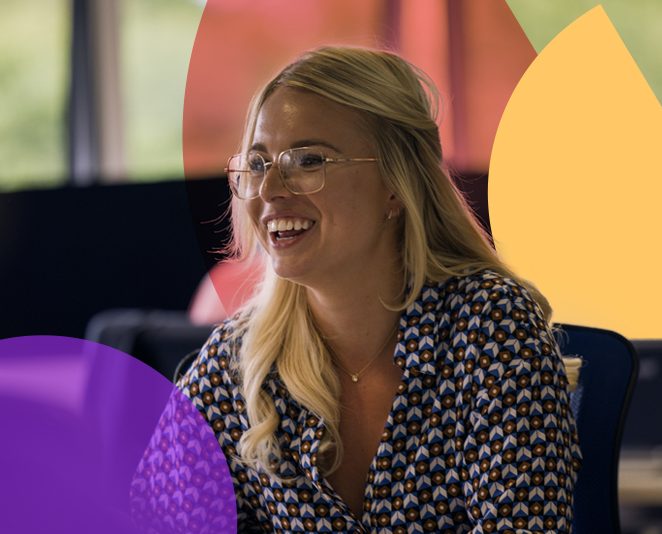 Why work at ANS.
Our culture is shaped by our people. At ANS, we're a friendly team of talented individuals with a thirst for innovation, and we're not afraid to do things differently.
Why we're your kind of workplace.
Our culture has been the backbone of our growth. We've nurtured an environment that empowers our people to get the job done. We've created a fun, inclusive environment. Diversity is our DNA, and our culture is a safe place.
Benefits of working at ANS.
With fantastic benefits, an inclusive culture, and a cool campus, we're your kind of workplace.
Remote working
We're a tech business, we can work from anywhere! We're not about presenteeism, but we are about extraordinary contribution — to our team mates, to our customers and to our business.
Work from anywhere
We all like to work differently, so whether it's working from home, a café, beach, or overseas for 30 days per year, where you work is left to you to decide.
Holidays
As well as your standard holidays, we give you a celebration day and your birthday off - because who doesn't need a good break?
Maternity, paternity and adoption leave
Our maternity, paternity, and adoption packages give you the support you need in those all-important first few weeks and months.
Best home tech
Buy the latest tech products and spread the cost with payments from your salary. No interest fees or credit checks, the cost is spread over 12 payments throughout the year.
Perkbox
An online portal for perks, discounts and benefits that suit your lifestyle. With a massive range of treats from craft beers to discounted local gym memberships, all at zero cost to you.
Private medical health insurance
It's the 'perk' we hope we'll never need but there's a real comfort in knowing it's there. Get the specialist private treatment you need, in comfortable surroundings, when you need it.
Sick pay
Being unwell at work isn't good for you, your family or your team mates. Our sick pay policy entitles you to 4, 8 or 12 weeks' full pay, depending on how long you've worked for us.
Electric car scheme
We'll make it easier for you to get the car of your dreams, whilst reducing your carbon footprint.
Ride to work scheme
Our ride to work scheme gives you access to top quality bikes, clothing and accessories from big-name retailers with massive savings.
Volunteer days
We'll give you 5 volunteer days to use for good causes - whether it's a charity of your choice, or one of our partner charities.
Charity matching scheme
Fundraise outside of ANS and we will match your funds up to £100.
Life assurance
Another 'benefit' we hope we will never need, life assurance (or 'life insurance' or 'Death in Service') gives your family some security if the worst happens.
Pension
Planning for the future is important for all of us and a workplace pension makes it easy.
Christmas saving scheme
Little and often is the name of the game when it comes to savings! Enjoy some Christmas shopping and avoid the stress of finding extra cash at the end of the year.
Financial wellbeing
From workshops, 1-2-1 consultations and an E-learning platform, our programme puts you in control of your finances and your financial future.
12 Days of Personal Growth
Whether it's learning days, training academy, or time for creative thinking - no more squeezing it in your spare time, have 12 days on us.
Training Centre
Our very own Uni, kinda. Our award-winning training centre gives our team the tools to commit to learning and development in a purpose built space.
Wellbeing Benefits
There are so many ways we can look after our physical and mental health and wellbeing. Our wellbeing package is focused on making it easy for you to take care of yourself.
Healthy Perks
The gym at Archway, free to use with unlimited access 24/7. Daily free fruit deliveries. Netball and 5-a-side football teams Match fees and subs paid.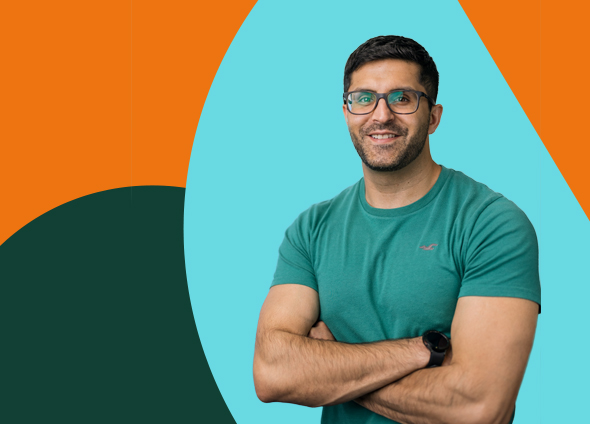 ANS has been very generous in providing development days combined with enthusiastically supplying exam vouchers, this means I'm totally confident the more I put in, the more I will progress.
Faz Khan
Digital Skills Coach
Personal development
Our people are our business and if there's one thing we care about, it's personal development.
12 days of personal growth
You can use up to 12 days each year to study in preparation for an exam, work on a project or attend events and networking to build knowledge linked to your role.
PDRs
Your performance and development review (PDR) is an amazing opportunity to reflect on everything you've achieved, plan out next steps, then set your goals to go out and achieve big things. 
Your progression, your way
With ANS, you can progress at the right time and in the right way for you. Whatever area you're in, we can hook you up with exams and certifications to help grow your career.
Find your perfect fit.
It's not just a job, it's a journey. Check out our open roles and start yours.