Dynamics 365 for Grant Management.
ANS helps charities, non-profits and other organisations to enhance their processes through our Grant Hub app for Dynamics 365. Whether it's grant-seeking or managing funding programs, our solution will simplify your workflows, so you can efficiently provide vital support to those who need it most.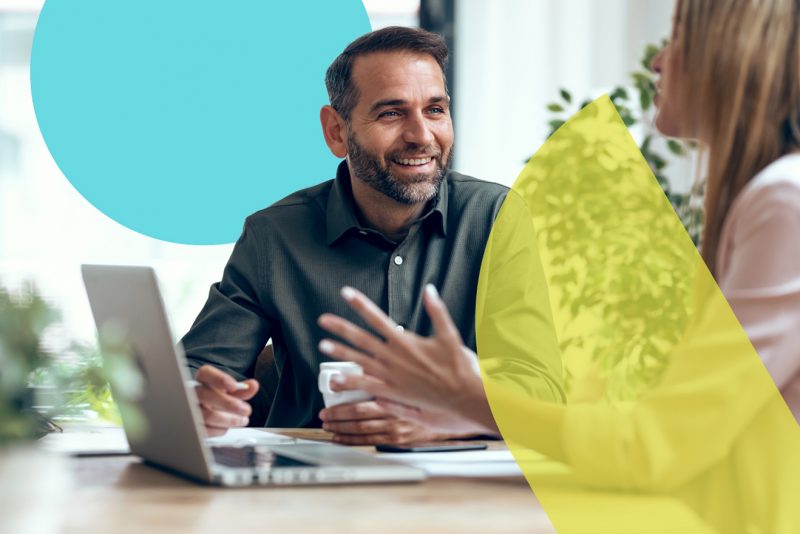 How Grant Hub for Dynamics 365 Benefits You.
We help organisations accelerate Dynamics 365 by streamlining grant management activities to achieve these outcomes.
Save Time.
Reduce the administrative burden of handling grant applications and funding requests to save time and resources.
Connect Grants and Programmes.
Gain clear visibility across your grant-seeking and disbursement activities in one place for greater control over the grant lifecycle.
Accurate Forecasting.
Include expected grants received and paid out in your forecasts to ensure accurate planning.
Data-Driven Insights.
Demonstrate the impact of your funding programmes with inbuilt reporting to showcase the outcomes achieved.
Increase Productivity.
Native integration with Dynamics 365, Teams, Outlook and other Microsoft applications helps everyone collaborate and accomplish more.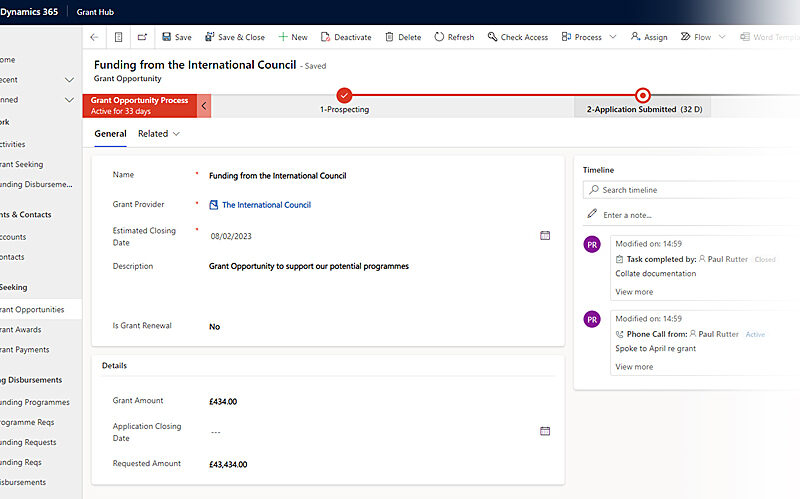 How it works.
Grant-Seeking Features.
Track grant opportunities through your application stages.

 

Gain full visibility into your application pipeline.

 

Convert successful applications into grant awards.

 

Forecast when grant payments are expected to be received.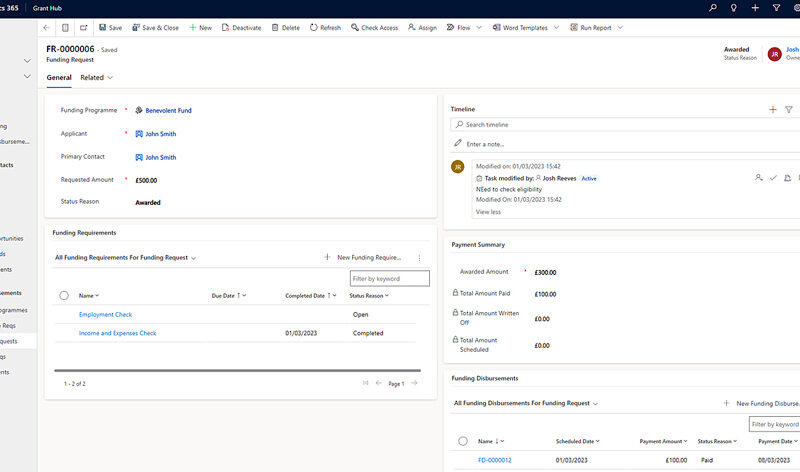 How it works.
Grant Disbursement Features.
Quickly process funding requests by validating eligibility. 

 

Track allocated funds, including how much has been paid out or allocated. 

 

Audit funding requests to see a complete journey history. 

 

Set disbursement schedules for successful requests. 

 

Demonstrate impact with a unified view of the total funding provided.

"By moving the handling of our grant applications to Dynamics 365, we save up to four days resourcing of a highly skilled person each quarter."
Patrick Bonner
Head of British Gymnastics Foundation
British Gymnastics Foundation
Speak to an expert.
Find out more about our end-to-end grant lifecycle management, natively integrated with Dynamics 365.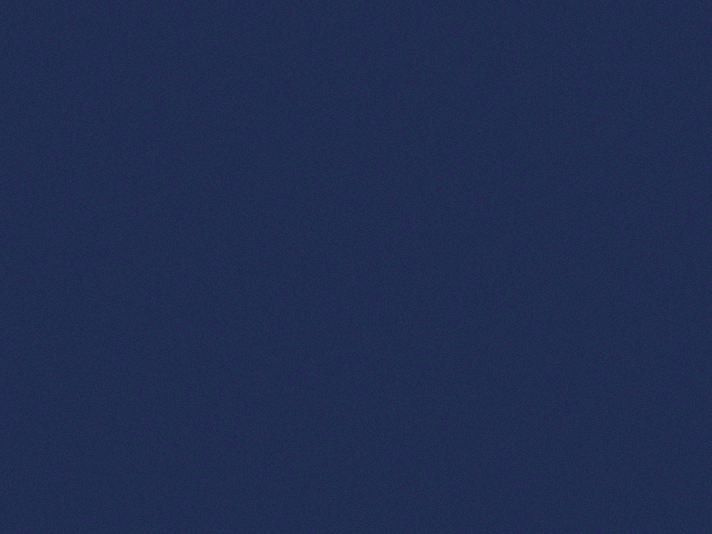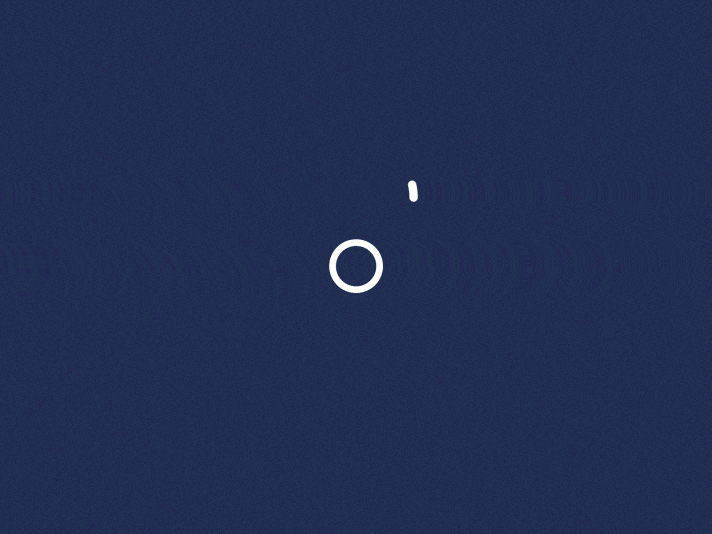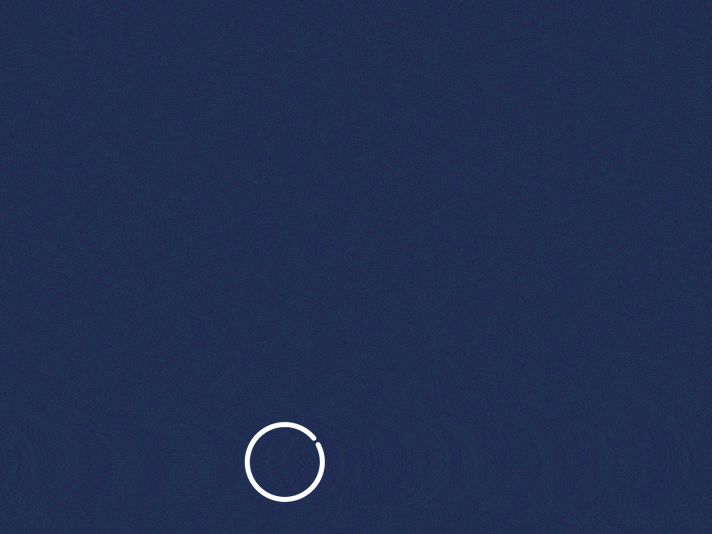 Our approach.
How we work with you.
With our simple 3-step process, we look at your needs, then build a tailored solution based on repeatable, enterprise-grade technology that is rapidly deployed using automation tools. We then optimise the solution with our managed services or Centre of Excellence advice.
Navigate
Through an initial discovery, we create a top line plan that points you in the right direction. It includes a high level design based on standard components that quickly gets you up and running.
Launch
Your solution is rapidly deployed to a variety of platforms using our suite of advanced automation tools.
Evolve
Our UK based managed services team can help you fine tune the solution, and can co-manage it with you. While our CoE consultants guide you on the best way to achieve your desired business outcome and provide functional engineering support.  
Our Partnerships.
ANS is in the top 4% of Microsoft certified partners and certified as an Inner Circle Partner for Microsoft Business Applications.
Why ANS?
We enable every organisation, from massive to mini, to access the tech they need to succeed. We take enterprise-grade tech and simplify it so it's affordable, usable and accessible for all.