ANS eCloud.
Our cloud platform built on the latest enterprise technology and provides the highest standards of performance, automation and networking.
Designed to deliver high availability, with the highest security built in, ANS eCloud is flexible and fully scalable and is backed by award-winning service and support.
Get a free 30-day trial of ANS eCloud up to the value of £1,000*!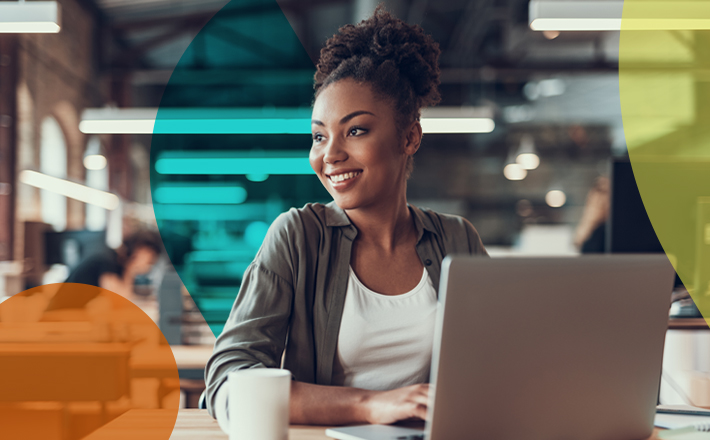 Benefits of ANS eCloud.
Simplified, preconfigured and automated, ANS eCloud provides channel partners with the opportunity to resell a cloud solution they control that is affordable, simple, scalable and secure.
Simple.
Virtual machines can be spun up with a few clicks and requirements managed via a simple dashboard. Achieve anything and everything you want, from simple functions to the most complex.
Scalable.
Seamlessly scale up or down in seconds to suit changing needs. With vastly fluctuating data requirements this kind of flexibility makes instant scaling simple, quick and affordable.
Secure.
Security is in our DNA. It's built into everything we do, every product we supply and every service we provide. our UK based data centres ensure your data will always be housed securely.
Sign up now and get a free trial of ANS eCloud of up to £1000!
If you're an innovative channel business looking to add new revenue streams and increase margins, sign up for ANS eCloud today and receive a £1000 30 Day free trial on our easy-to-use intuitive cloud platform! Sign up below to achieve your cloud ambition.
Cloud built for your business and customers.
Cloud made simple.
ANS eCloud is based on high-performance enterprise grade technology and hosted in our UK based data centre.
Find out more and download our ANS eCloud brochure.
Managed services to suit you.
Our eCloud option that gives 24/7/365 support from our UK based managed services team.
Pay as you use.
You fix the price you want to pay each month and then change the resources you pay for to suit changes in your needs. Pricing is transparent and predictable with no unexpected charges. Select what you want, and pay just for what you consume.
Seamless migration.
With ANS eCloud, you can migrate seamlessly without the need for significant re-architecture. You can also integrate it with your existing software and systems. All data is secured to industry relevant standards at our UK based centres with 100% data sovereignty guaranteed, and you can be confident that your system will be online 24/7 with ANS's expert support.
Built-in security.
Security is in our DNA. It's built into everything we do, every product we supply and every service we provide. Your server is only ever housed in our fully-owned, ISO-accredited and ultra-secure UK data centres to guarantee 100% data sovereignty.
Our data centres.
Built on enterprise grade infrastructure for speed, resilience and flexibility, our UK based data centres ensure your data will always be housed securely.
As it is always stored with us, there's no complex supply chain to compromise its security, or your compliance to the Data Protection Act. And with 100% power availability and built-in redundancy for all critical components, you can be assured that your operations will always be up, running and online too.
Ultra-secure.
Our data centres are ISO 27001 certified and PCI-compliant, with all staff security cleared too. Your solution is protected by exceptional levels of physical and cyber security at all times.
100% uptime.
Our Tier 3 standard data centres have concurrent maintainability to ensure 100% network uptime. We operate N+1 configurations throughout, including UPS and standby diesel generators, to make sure your business is always online.
Highly connected.
Our data centres are carrier-neutral with a range of leading tier 1 and tier 2 carriers and peering agreements in place. Direct MPLS connectivity can be provided from your choice of BT, Virgin Media Business, SSE, Cogent and Level 3.
100% carbon neutral.
Recognising the need to minimise our environmental impact, we were the first UK hosting company to achieve PAS2060 way back in 2010. Our offices, data centres and hosting solutions are all 100% carbon neutral, so you can be confident you're with a company that shares your ESG values - and has the credentials to prove it.
Power effecient.
Our data centres are energy efficient too - achieving a PUE of <1.35 at full design load. For every 1.3MW of power input, 1MW is delivered to the IT equipment. Efficient technologies like virtual hardware use less power and reduce running costs too, with savings we pass on to you.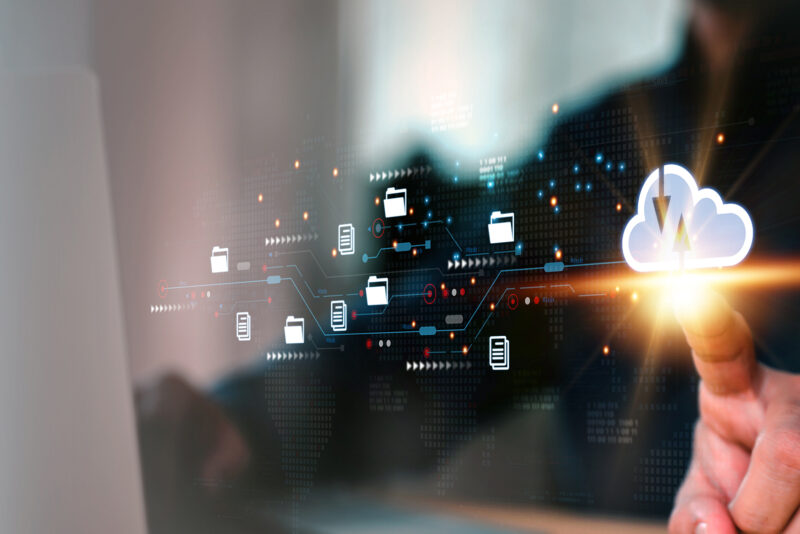 ANS Portal / API
The ANS portal is your personal, interactive and easy to use portal. It puts you in charge of your solution and gives you complete control. You can monitor your usage, make changes and manage your account online 24/7/365, with dashboard access to a whole host of features.
Our portal is available via API, empowering our resellers with flexibility, automation and customisation. Our platform positions our channel partners for long term success, allowing you to seamlessly integrate the platform with your ecosystem for quoting, provisioning, delivery and support
Our partnerships.
As a fully accredited VMware partner, you can rest assured your virtual cloud is running on the most up to date, highest performing infrastructure from the world's most trusted vendor.
Interested in reselling cloud?
Achieve your cloud ambition today. Get in touch with our experts to find out more.
Sign up now and get a free 30-day trial of ANS eCloud up to the value of £1,000!