Commvault
Advanced backup with Commvault
The UK's foremost Commvault managed service provider
As the UK's foremost Commvault MSP, we provide enterprise-grade backup and recovery; all managed by our engineers here in the UK and supported 24/7/365.
In a nutshell, our partnership with Commvault enables us to look after your data, keep it safe and available, so you don't have to worry.
We implement Commvault as standard within our eCloud and Enterprise solutions, to reduce your risk of data loss, improve your business' efficiency and help save you money. Advanced Backup with Commvault is designed to help you protect, access and manage your data easily.
Compatible with Windows and Linux operating systems, and all server file systems – EXT3, EXT4, XFS, GFS and NTFS.
Suitable for use with clustered solutions and Business Continuity Platform (BCP)
Works synchronously with Microsoft's Distributed File System (DFS), Exchange, Hyper-V and SQL Server, as well as MySQL and PostgreSQL
Allows for easy deduplication and compression of data; provides file-level backups and includes bare metal recovery.
Data encryption can be enabled, with a dedicated media agent.
Can back up your data stored in SQL Server and MySQL up to every fifteen minutes – other backup software will typically do this once a day.
Hyper-V and VMware VM snapshots backed up daily as standard.
Your data can be retained for three years or longer, unlike many backup solutions which may set a 30-day limit.
View the details of VM backups in ANS Portal, including your most recent successful and failed backups, and total backup storage used.
The shortest Return To Operation [RTO] possible.
Your data backed up as frequently as every 15 mins, not the usual every 24 hours.
Your data is retained for 28 days, not the standard 7 days.
Protect, access and manage
In addition, Commvault is entirely customisable to fit your unique needs, and has proven benefits for businesses; it can cut storage-related costs by up to 50%; can reduce administrative overheads by up to 80%; and can lower aggregated annual support costs by up to 35%.
Things to consider
Commvault supports virtual machine snapshots on the paid-for version of VMware. However, on the free version of VMware, only file-level backups are supported.
Granular restores are only supported on Linux OS if you use EXT3 file structures. For any other file type, you'll need to do a full restore followed by a manual file extraction.
We suggest you keep enough space available on your hosting solution to restore snapshots, should you ever need to do so.
Managed detection, response and SOC
Managed detection
Deploy next-generation endpoint and anti-virus protection, baseline hardening assessment, proactive attack prevention (e.g. brute force blocking), virus scanning, detection rule management, external vulnerability scanning, dashboards, metrics, reporting and alerting directly to you, the customer.
Managed response
Proactive 24×7/365 incident response to detected threats, external threat intelligence feeds to detect bad actors, monthly security reporting, vulnerability remediation, proactive threat prevention through SOAR playbooks and a glossary of use cases to protect businesses.
Managed security operations centre (SOC)
All data is fed directly into Azure Sentinel, benefit from event correlation from multiple data sources, with Artificial Intelligence & Machine Learning constantly updating and identifying ongoing attack patterns. Evolving security use case management to ensure new threats to businesses are detected, production of security orchestration, automation and response (SOAR) playbooks and rulesets, and built-in penetration testing throughout the contract lifecycle.
Pricing plan comparison

Feature by

Tiers

Detection
Response
SOC
Features
External Vulnerability Scanning

Included in Detection

Included in Response

Included in SOC

Endpoint firewall

Included in Detection

Included in Response

Included in SOC

Security Reporting

Included in Detection

Included in Response

Included in SOC

Proactive Attack Prevention

Included in Detection

Included in Response

Included in SOC

Incident Response

Not included in Detection

Included in Response

Included in SOC

Data Source Correlation

Not included in Detection

Not included in Response

Included in SOC

Threat Hunting

Not included in Detection

Not included in Response

Included in SOC

Data Source Management*

Not included in Detection

Not included in Response

Included in SOC

Choose your plan

Get a quote

Get a quote

Get a quote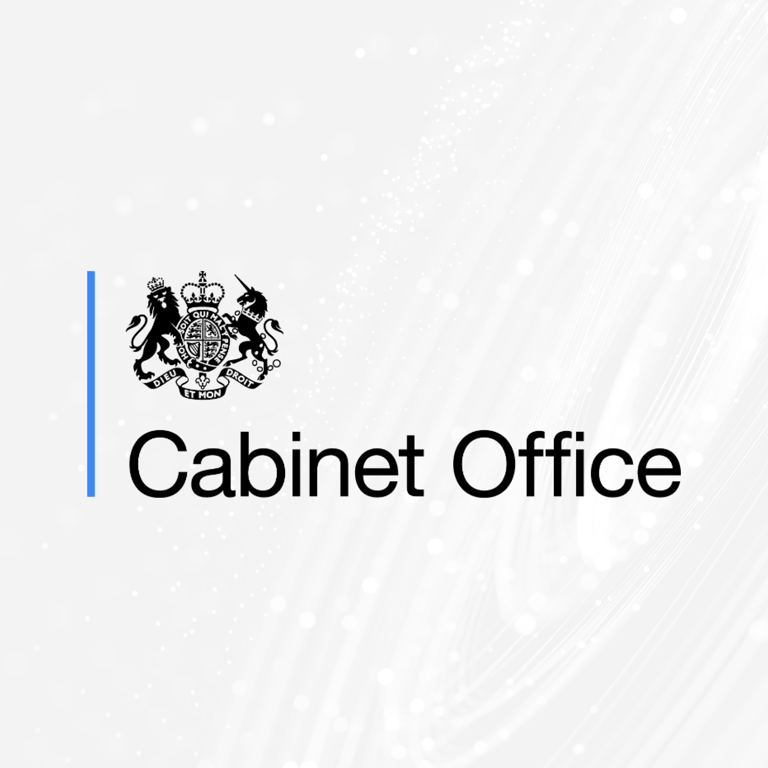 "We have to be as secure as anyone can possibly be – ANS are the best in their league and really help us to keep the UK safe."
ResilienceDirect
Cabinet Office
Why choose our security services?
MoD class cyber defence
Developed and delivered by our specialist cybersecurity in-house team and used by the MoD using high-performance enterprise technology housed in our UK data centres, Threat Vision is a suite of security solutions designed to keep your site safe, fast and optimised.
Advanced security technology and expertise
Threat Vision from ANS maintains an ever-vigilant eye across all your infrastructure, monitoring every potential threat in real-time.
Fixed monthly costs
Tailored and flexible range of solutions that protects your organisation against the ever-present threat from cybercriminals. You can scale it up or down to suit your needs.
Our knowledge, your defence
You'll be supported by ANS's in-house security and compliance expertise at every step of your journey, whether you're a security professional or just know you need to be protected.
Versatile and scalable solutions
A versatile, customisable platform for highly effective, secure, tailored defence.
Advanced security technology and expertise at fixed monthly costs.
ANS's in-house security and compliance expertise.
Real-time reporting and alerts via the ANS Portal dashboard.
Enhanced network visibility with on-demand vulnerability scanning.
Tailored to your specifications.
Certifications and accreditation
Always hosted in our UK-based, wholly-owned data centres, a dedicated server from ANS guarantees UK data sovereignty. The epitome of security, our 100% carbon neutral data centres are ISO 27001 and PCI-DSS compliant, with 24/7/365 security monitoring.