DDoS Protection
ANS's sophisticated DDoSX® platform protects your business from the internet's biggest attacks, keeping your platforms online when it matters the most.
What is DDoS?
DDoS attacks continuously flood your server and firewall with thousands of fake requests until the volume of requests causes the server to fail, and your site to go offline. DDoS protection puts vital measures in place to mitigate the impact on your business continuity.
Our DDoS protection detects and prevents even the most sophisticated of DDoS attacks, filtering out bad traffic so that your server only receives genuine traffic and your business operates as usual; even in the event of an attack.
Why protect against DDoS?
As technology advances, attackers adapt to make identifying a DDoS attack an increasingly complex task. Our increasingly connected world provides attackers with ample opportunity to take advantage of hundreds of thousands of vulnerable internet-connected devices, and use them to damage unsuspecting victims.
Mitigating DDoS attacks with DDoS protection reduces the significant fall-out of a DDoS. DDoSX is our scalable, global infrastructure offering our clients the very best DDoS protection and Content Delivery Network Services. Discover what DDoS protection from ANS can do for your business.
How does DDoS protection work?
ANS has invested in a global infrastructure to offer our clients the very best in DDoS protection, Content Delivery Network and Web Application Firewall services for their websites. We have built a global network that can scale over time to further develop the DDoS protection we can offer.
Our global infrastructure blocks DDoS attacks closer to the source to prevent DDoS traffic from ever hitting our core network in the UK. Instead, if DDoS traffic is detected, it is discarded from our infrastructure without being passed on to yours.
DDoSX is placed at the mitigation layer in front of your firewall and identifies a DDoS attack before it reaches your solution. It analyses the traffic that your server receives and identifies components that do not make up a typical, genuine request.
Whether you're the victim of a SYN flood or malformed HTTP requests, there's no need to worry. Our DDoS protection specialists are busy analysing historical reports to determine attack patterns and adapt our algorithms to ensure that we can defeat even the latest sophisticated, DDoS attacks.
Live attack visibility
DDoS blocked attacks in real-time within ANS Portal. You can also view where the DDoS attacks originate with geolocation.
Web App Firewall (WAF)
Protect your online assets with Web Application Firewall (WAF).
Content delivery
Accelerate your websites and online content with our global Content Delivery Network (CDN).
Access controls
Block or allow IP addresses, IP ranges and countries as necessary.
Fully featured API
Automate setup and integrate your systems with our DDoS API.
Global platform
Our global DDoS network is designed to protect against major DDoS attacks.
Just works
Works with your current hosting and DNS providers
Use DDoSX regardless of who you host with and who manages your DNS. Or simplify the management of your DNS records and DDoS protection by taking advantage of safeDNS™.
safeDNS is ANS's easy-to-use DNS platform, with features closely integrated with DDoSX; meaning it's even quicker and easier to get set up, with 24/7/365 support from our team when you need it.
As safeDNS is protected by DDoSX your DNS lookup and resolution is protected and always available, even in the event of an attack.
The safeDNS API means you can integrate and automate your DNS record set up, as well as your DDoS protection. With common functions and API standards across both safeDNS and DDoSX, it's simple to integrate the two. Visit the ANS Developer Centre to learn more about what you can automate with the safeDNS and DDoSX APIs.
Managed detection, response and SOC
Managed detection
Deploy next-generation endpoint and anti-virus protection, baseline hardening assessment, proactive attack prevention (e.g. brute force blocking), virus scanning, detection rule management, external vulnerability scanning, dashboards, metrics, reporting and alerting directly to you, the customer.
Managed response
Proactive 24×7/365 incident response to detected threats, external threat intelligence feeds to detect bad actors, monthly security reporting, vulnerability remediation, proactive threat prevention through SOAR playbooks and a glossary of use cases to protect businesses.
Managed security operations centre (SOC)
All data is fed directly into Azure Sentinel, benefit from event correlation from multiple data sources, with Artificial Intelligence & Machine Learning constantly updating and identifying ongoing attack patterns. Evolving security use case management to ensure new threats to businesses are detected, production of security orchestration, automation and response (SOAR) playbooks and rulesets, and built-in penetration testing throughout the contract lifecycle.
Pricing plan comparison

Feature by

Tiers

Detection
Response
SOC
Features
External Vulnerability Scanning

Included in Detection

Included in Response

Included in SOC

Endpoint firewall

Included in Detection

Included in Response

Included in SOC

Security Reporting

Included in Detection

Included in Response

Included in SOC

Proactive Attack Prevention

Included in Detection

Included in Response

Included in SOC

Incident Response

Not included in Detection

Included in Response

Included in SOC

Data Source Correlation

Not included in Detection

Not included in Response

Included in SOC

Threat Hunting

Not included in Detection

Not included in Response

Included in SOC

Data Source Management*

Not included in Detection

Not included in Response

Included in SOC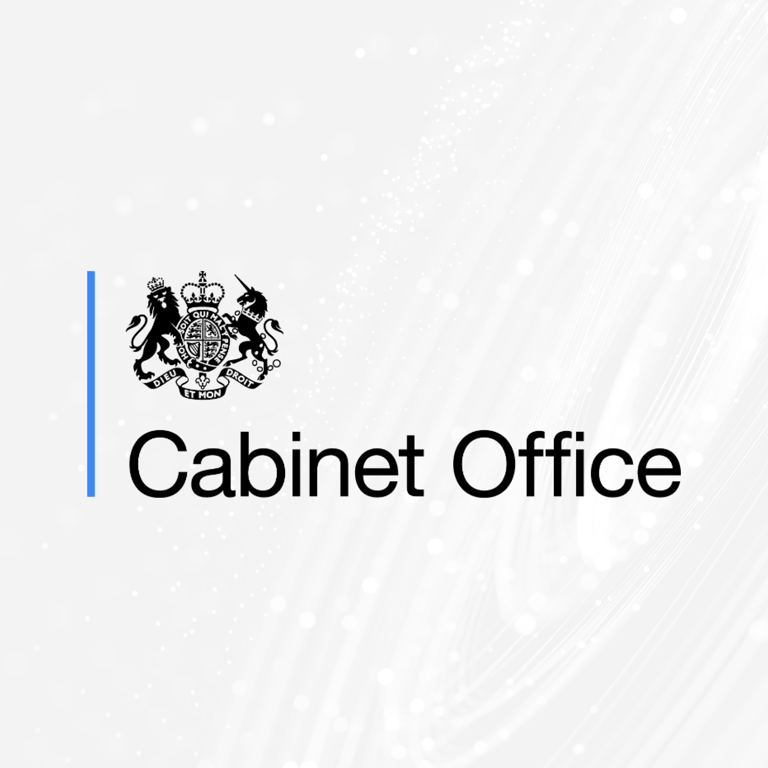 What our customers say
"We have to be as secure as anyone can possibly be – ANS are the best in their league and really help us to keep the UK safe."
ResilienceDirect
Cabinet Office
Why choose our security services?
MoD class cyber defence
Developed and delivered by our specialist cybersecurity in-house team and used by the MoD using high-performance enterprise technology housed in our UK data centres, Threat Vision is a suite of security solutions designed to keep your site safe, fast and optimised.
Advanced security technology and expertise
Threat Vision from ANS maintains an ever-vigilant eye across all your infrastructure, monitoring every potential threat in real-time.
Fixed monthly costs
Tailored and flexible range of solutions that protects your organisation against the ever-present threat from cybercriminals. You can scale it up or down to suit your needs.
Our knowledge, your defence
You'll be supported by ANS's in-house security and compliance expertise at every step of your journey, whether you're a security professional or just know you need to be protected.
Versatile and scalable solutions
A versatile, customisable platform for highly effective, secure, tailored defence.
Advanced security technology and expertise at fixed monthly costs.
ANS's in-house security and compliance expertise.
Real-time reporting and alerts via the ANS Portal dashboard.
Enhanced network visibility with on-demand vulnerability scanning.
Tailored to your specifications.
Certifications and accreditation
Always hosted in our UK-based, wholly-owned data centres, a dedicated server from ANS guarantees UK data sovereignty. The epitome of security, our 100% carbon neutral data centres are ISO 27001 and PCI-DSS compliant, with 24/7/365 security monitoring.