Private and Sovereign Cloud.
Need complete assurance? With over 20 years in delivering secure cloud solutions to the MoD, one of the only UK certified VMware Sovereign Cloud providers, and with HMG network connectivity access, we can support critical operational services processing sensitive data with SLAs, security, and full sovereignty.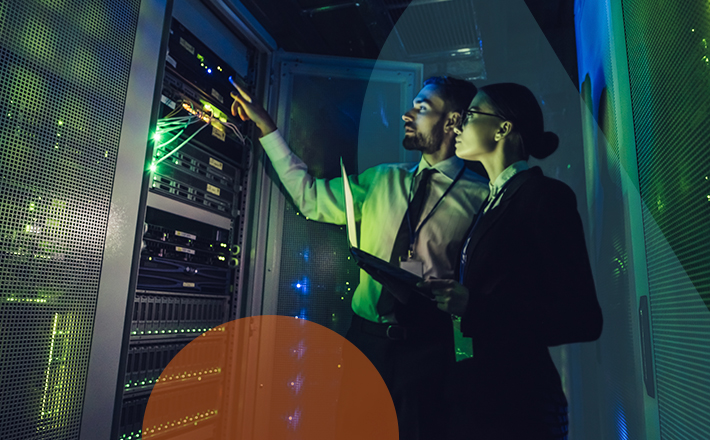 Benefits of ANS private cloud.
Fully configurable, completely compliant and uniquely designed for your business, ANS private cloud ensures true resilience and flexibility in ANS' wholly UK based data centres.
UK based.
With your data and applications inside your own dedicated infrastructure, you can be confident you'll meet every compliance consideration, and supported by our UK managed services team.
Ultimate uptime.
No provider can guarantee 100% uptime, but our private cloud solutions and tailored SLAs promise and deliver close to 'five nines'.
Sovereign solutions.
ANS is a certified VMware Sovereign Cloud Provider. Our purpose built, in-country platforms with independent authentication, storage and compliance requirements guarantee your data never leaves UK boundaries.
Trusted advice and expertise.
Trusted to the highest level.
From the government and MoD, to the police and fire services, we're trusted to exacting data security and compliance levels.
Multi cloud managed services.
We have a UK based managed services team with expertise in multi and hybrid cloud platforms. Giving us the ability to tailor the level of support to suit your needs.
Secure network access.
We have private access into the Health and Social Care Network (HSCN), MoD networks, LECN, PSN, and law enforcement community network. Having built our own sovereign solutions, we have full control over SLAs.
Proven in the public sector.
We're certified to meet the technical requirements of emergency services, government, healthcare and defence.
VMware Sovereign Cloud providers
We are certified as one of only two UK VMware Sovereign Cloud providers.
Our certifications.
Highly certified to give you reassurance that you are in safe hands.
See what we can do.
Ready to put cloud to work for your business? Tell us what you're trying to achieve, and let's see how we can help.