Dynamics 365 Training and eLearning.
Whether you are new to Dynamics 365, an experienced user, or somewhere in between, we will help you unlock the capabilities of Dynamics and the Microsoft Cloud Platform.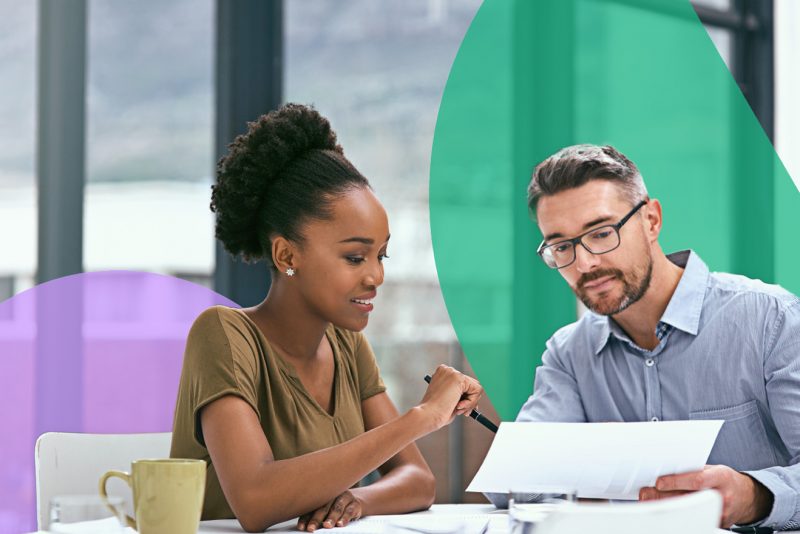 Dynamics Training from ANS.
We offer in-person, remote and on-demand training to help everyone achieve more with Dynamics.
Expert Tuition.
Increase Dynamics knowledge with expert guidance from our Microsoft-certified trainers.
Increase User Skills.
Unlock the full potential of Dynamics and the Microsoft Cloud platform by mastering more features and functions.
Dynamics eLearning.
Use our on-demand eLearning resources to help new users get started with Dynamics.
Explore Our Dynamics 365 Training Courses.
Examples of our tutor-led Dynamics courses include.
Dynamics 365 Introduction.
Topics include:  
Navigating the user interface

 

Working with Dynamics in Outlook

 

Using the account, contact and lead records

 

Creating and managing records

 

Scheduling activities

 

Searching for data

 

Personalising views

 

Working with dashboards
Dynamics Sales User Training.
Topics include: 
Dynamics record types used in sales management

 

How to progress leads and opportunities using process flows

 

Qualifying and disqualifying leads

 

Personalising views

 

Working with quote templates

 

Creating sales dashboards.
Dynamics Marketing Training.
Topics include: 
Building segments

 

Creating and customising email templates

 

Marketing forms

 

Creating marketing journeys

 

Real-time marketing

 

Marketing insights
Dynamics System Admin Training.
Bespoke training to increase administration proficiency for managing and maintaining a deployment of Dynamics 365 and supporting internal users. 
Customer Service User Training.
Topics can include:
Creating cases

Progressing cases using process flows

Case queues

Working with SLAs

Case escalation processes

Using integrated knowledge resources
Power BI Training.
Topics can include:  
Connecting Power BI to data sources

 

Manipulating data

 

Creating reports

 

Customising dashboards 

 

Embedding Power BI in Dynamics

 
Power Platform Training.
We can also tailor bespoke courses across other products in the Microsoft Platform. For example, this can include how to build and manage Power Automate flows and develop low-code apps.
Dynamics eLearning.
On-Demand Dynamics Training.
Use our eLearning platform to quickly onboard users and help everyone increase Dynamics knowledge. Receive access to our eLearning Academy as part of your managed service at no additional cost.
Efficient learning.
Guided simulations help users build confidence and practice in a safe environment. Most modules take less than 30 minutes to complete.
Increase knowledge.
Complete deep dive modules to broaden user skills and learn about new Dynamics features.
Reduce training costs.
Receive access to comprehensive online training modules presented by our Dynamics experts - available 24/7.
Frequently Asked Questions
Explore frequent questions about our Dynamics training courses and eLearning.
How can I book a tutor-led training course?
Our customers usually schedule training sessions through one of our Dynamics managed services using their accrued hours. Individual training days can also be booked separately as a one-off order. Contact us to discuss your requirements. 
How many of our team can access the eLearning platform?
All Dynamics Online users in your organisation can receive full access to the ANS eLearning Academy at no additional cost as part of our CRM managed services.
What Dynamics eLearning courses are available?
Over 30 training courses are available in our eLearning Academy. These include modules for new Dynamics 365 users which cover the product's essential functionality. Role-based courses include training for sales, marketing and customer service users, and our library also includes dedicated systems administrator eLearning modules.
Can you provide bespoke training videos?
We are happy to produce personalised eLearning content using your Dynamics system to include your relevant processes and customisations. Contact us to receive a quotation.
Talk to a Dynamics 365 expert.
To discuss your Dynamics training needs, please get in touch today to speak to one of our experts.
"Microsoft's learning material can be hard to piece together, but from our training with Preact, we saw how the various parts connect and what can be achieved with Dynamics 365."
Trevor Kerr
Head of Digital
Together Trust
Our Partnerships.
ANS is in the top 4% of Microsoft certified partners and certified as an Inner Circle Partner for Microsoft Business Applications.
Why ANS?
We enable every organisation, from massive to mini, to access the tech they need to succeed. We take enterprise-grade tech and simplify it so it's affordable, usable and accessible for all.